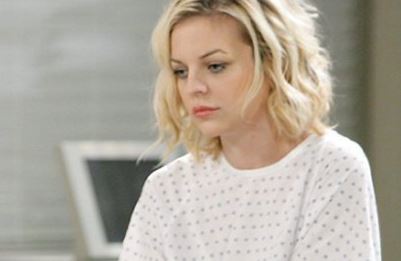 General Hospital fans know that Maxie is struggling. She's lost her husband and she's got a baby to think about now, and it's all bad news from here. They are not going to find things are working for them in a situation that's good, and she's not going to want to spend much more time thinking about things that aren't good in her life. She's still blaming Lulu for all of this, and she's not happy with her situation. She wants to keep her away and she wants nothing to do with her. She wants a restraining order to keep her out of her life.
When Lulu dared to mention Nathan's name, Maxie lost her mind. She yelled and screamed and she lost it. She wants her to keep her dead husband's name out of her mouth and never say it again. She is the reason her husband is dead and their baby has no father, and she's beside herself. She cannot even handle it. And it's not going well for anyone.
And now Maxie is hysterical, and that is never good news. She's been upset for a while now, and she's not going to find that things get any easier for her. She's upset, she's mad, and she's not going to have a chance to focus on anything that's good in her life. She's going to need a chance to calm down and thinks straight about all of it. And that's not a good situation for her in this condition.
Tell us what's wrong with this post? How could we improve it? :)
Let us improve this post!