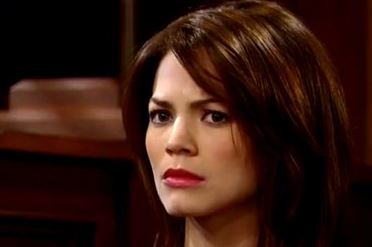 General Hospital spoilers tell us that we are going to see Liz look for some serious answers today. She's not sure what is going on or why, but she's concerned. She's got to see this through and find out why Franco is missing, why he's been lying to her so much, and what is going on. All she knows at this point is that he is looking for answers about his past. It's a troubled past, and she knows this. She knows now that he's got a history with the twins that might explain their serious animosity toward one another, and she also seems to be very unhappy with more than one thing going on right now.
She's going to make the decision today to find out what she can, to try and help Franco, but more to find out why he feels this is so important. She's not sure yet why he is focusing so much on all this when there are so many other things going on in their lives. She's upset, and she's not about to let any of this go. She's got to find a reason.
And she's going to get herself in trouble as a result. Franco wanted to keep her clear and clean of all of this, and she's not allowing that. She's not making it easier on him at all, and she should know this by now. She should know that she's not helping the situation and she should let it go.