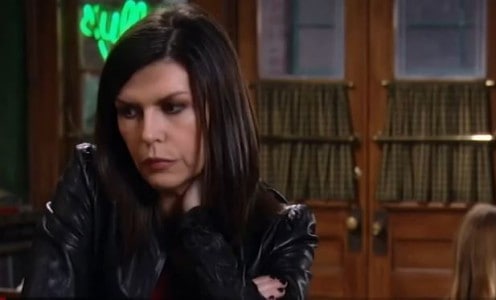 In Port Charles, things are taking a turn for the worse. It seems that fans of General Hospital know that many of their favorite characters are doing things they should not be doing. Sonny is on a mission right now, though we are not entirely sure what it is. What we are sure of is that he will find a way to get exactly what he wants, no matter who he has to hurt in the process. It's how he works, and how he has always operated. We know that right now he is really on a mission to work Julian after he confesses to him that Carlos is still alive. The question we have is whether or not he is blackmailing Julian or if he wants to work together. I guess we will have to find a way to find that one out in the next few days.
In other Port Charles news, it seems that despite the fact that so many people now know Hayden's true identity, she is still working her magic on others. She has something she is holding over Nikolas' head, and we want to know what it is she plans on doing to him or with him. She has information that he needs, and she has the truth. Does he want it? Can he handle it? What will happen if she makes the decision to open up to him about what is going on and she uses that information to get what she wants out of him? We worry a bit about him, but we think she can handle whatever she throws his way.
There have been some less than ideal things going on at Crimson, and while we might think we know who is behind all this, it seems that Curtis is about to make the discovery on his own. What will he do when he finally finds out precisely who has been working so hard to take down Crimson? Will he turn in the culprit, or will he made a different decision? Is there a chance he might decide to blackmail this person and get something in return, or will he just do the smart thing and go to the police with the information he uncovers? We don't know for certain what he will do, but we will find out what he finds out on Friday.