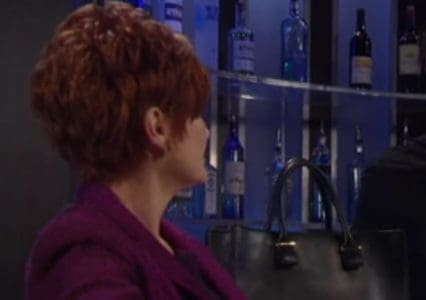 General Hospital spoilers indicate big things are going down this week, and you don't want to miss them. It all begins with Franco learning something that will confuse everyone. What he learns isn't so much shocking as it is just plain weird, and we think it could mean some big changes are coming the way of the hospital. Will he share his discovery with Liz, or will he keep it to himself as he works to figure out what exactly it is he managed to uncover? There's some debate as to what he might find, but we think it's going to end up being a big answer to a lot of other puzzles in the long run.
We also think we are going to learn what happens to Charlotte. She has a custody hearing coming up, and we know Lulu will do anything in her power to get her little girl, even though it seems Dante doesn't really want things to go that way. Can these two figure out a way to make their marriage work, or will this little girl get in the way? It's not going to be an easy hearing, either. Valentin is going to do whatever he can to keep his daughter from Lulu, but we think she can at least get a little bit of custody thrown her way. Not, of course, if Nina has anything to do with it. She's not on team Lulu at all, and she seems to have no idea that Valentin doesn't really want anything to do with her even though he married her. It's an interesting situation that will play out this week.
Olivia is still around, and she's working hard to ensure Anna dies. Once she does, she can have the hospital all to herself to tear down and do with what she pleases. It won't happen, but she'll continue her plan to take her down only to take herself down in the process. Sonny is going to make sure Olivia doesn't get her way, and things are getting far more heated in the coming days than they are right now.