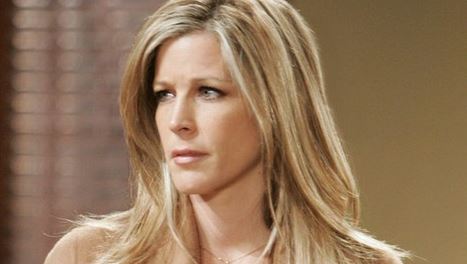 General Hospital spoilers are good this week with the ball in full force, and everyone knows Carly is working hard to have the best night of her life. She needs it with all that's going on. Her son is mad at her for wanting to hurt her husband, his father, she's lost a son, her former attorney is sleeping with the man she wants to divorce — there's a lot going on in her life right now. She made a pact to put aside her differences with Sonny at the Ball so she and her girlfriends can have a great night.
Unfortunately, that won't happen as she has planned. She won't find a reason to get upset with Sonny tonight, but she will find a reason to get upset with her son. Michael has been chastising her repeatedly for her role in taking down Sonny, and now he's getting all cozy with Nelle once again. She's very much against that, and she hates Nelle. She's going to lose her mind when she sees them together, and she's not going to keep it to herself.
Will she make a fool of herself at the ball? She is going to have a lot to say to her son and this young woman, and she's not going to hold back. Nothing Carly can say to her son seems to have any effect on him when it comes to Nelle. She's worked for months to destroy their family, and she managed to succeed. How could Michael want to spend time with her knowing what kind of person she is? Well, we think she's a bit of a hypocrite with this one. Carly isn't exactly an angel herself.