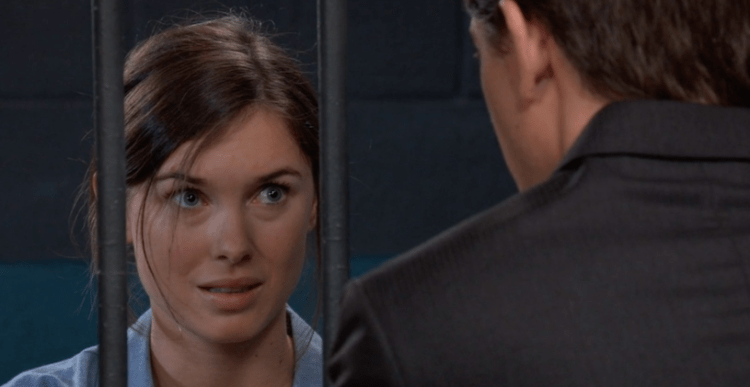 General Hospital fans know that this was a long week, and this is a new week in which things might change. We are still in shock by the way things went down with Kim. She knew that Drew was not all right, and we clearly found out that she is suffering more than she ever let on. When he was in the middle of a situation that left him unable to speak for himself, she took it upon herself to get into his life and to make it obvious she was going to do something bad, and that is what she did. She went out of her way to try and have sex with him when he was not really able to do it, nor was he able to give his consent. We know she's been looking to see if things will work for them for a long time now, but this was painful and horrible to watch. We were shocked she did this, and she was not in her right frame of mind.
Fortunately, Julian was there and he was able to put a stop to what she was about to do to this man. He made her stop before she could molest him, and now she had some big apologies to make. She was shocked by her own behavior, and we hope that this is not something she's ever willing to do again. She's a woman who clearly need some help, and that's all there is to it. We don't know if she can make it work in her own life, but we do know that someone is going to get her the help she needs. We can feel it, and we are happy for it. But, will Drew ever forgive her for what she's done?
What's Happening on General Hospital
https://twitter.com/GeneralHospital/status/1150031481583968256?ref_src=twsrc%5Etfw
Happy Birthday!
What's Next on General Hospital
"How did my brother almost marry you?" #GH pic.twitter.com/3bWWWEYdYX

— General Hospital (@GeneralHospital) July 10, 2019
Lulu needs some help. She's already decided that she's going to find her husband and make him come home. She's taking Laura's advice into consideration, and she's not allowing this to continue. He's not doing her any favors, and he's not doing their marriage any favors, and she is going to do what she feels she needs to do, which is track down her husband and be with him. She doesn't know if she will come back with him or if she will uproot and leave her own life and be with him, but she's doing this and she's not upset about it. She's over this mess, and it's all she can do to make sure she doesn't lose him. She's unwilling to go through that. And, she's going to his father for help. If anyone can help her, it's Sonny. But, will he be willing to help her? We aren't sure about that.
Meanwhile, we have to say that we think that Alexis is going to have an interesting day when she runs into Finn. What will they discuss? Will this be a productive conversation? We don't know, but we think it might just be something that reveals something to us we may not have known in the past. Either way, though, we know that there are always some things that leave a bit more to be desired. For the moment, we do know that Julian is also wondering if he can do enough and if he is doing enough. He's struggling, and he's not usually the type.
Stay tuned for more General Hospital and be sure to check out TVOvermind daily for the latest General Hospital spoilers, news, and updates.