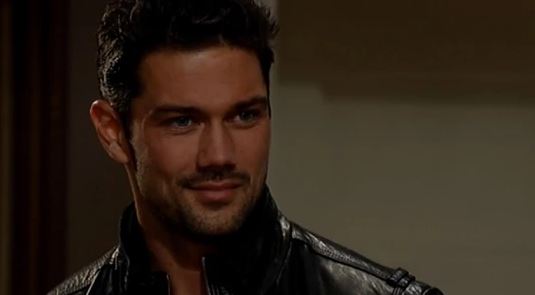 General Hospital fans know that becoming a parent for the first time makes you worry. You have no idea what to expect, the world is different now, and you know things are changing. You know about babies, but you don't really know about them. This is when everything in life seems to change so much. Everything you once thought is all different now. The world is not the same, things are not the same, and you suddenly worry so much.
And that's what we are going to see this week with Nathan. He is going to worry. Things are changing for him now that his wife is pregnant, and we aren't sure he can handle the changes that are coming into his life. He's got so much to live for, but he's scared to death. He is going to speak to his wife about his concerns. It's a good conversation to have, and we think all that's happening is because of this baby.
All the stuff he is worried about stems from the fact that he is about to bring a baby into the world. This is such a big responsibility, and it is something he can't help but fear. It's an unknown territory to him, but we think talking to Maxie about it is going to help him make some much needed changes in his mind. Can this change the way things are going to go for him in the near future, or will he only cause her to worry with him?