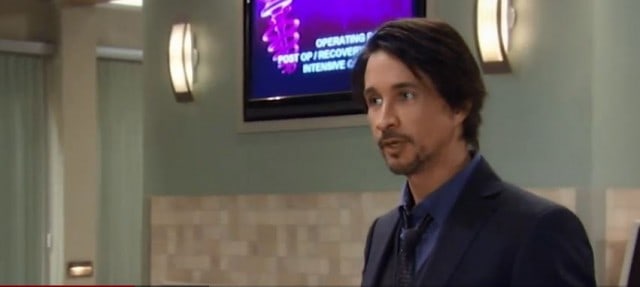 Thursday on General Hospital, we will learn a few things we never saw coming. The big news has to do with Hayden. We all know that people are suspicious of Hayden and that there is a story there. However, the answers are finally coming together as Hayden's secret is finally revealed to Liz. We cannot help but wonder what it might be, and what might become of the secret that Liz uncovers. Will she tell on Hayden? Will she keep the secret or will she tell someone else? We don't know, and we aren't entirely sure yet that even Liz knows what she might do with the information she manages to uncover on this all-new episode.
Kristina is learning that she has to make decisions sometimes, and that she cannot always take the time to think things through and make good decisions. What she learns is that sometimes you have to act on impulse, so that's precisely what she decides to do. How will that go for her, and will it become a mistake she wishes she'd never made? In the meantime, Laura is so busy trying to find out what happened with that key she got from Helena, and it's driving her nuts. She's been snooping and researching and trying to come up with anything she can come up with to figure out what happened, and she is beside herself.
It looks like her luck is about to change, though, as she is able to find out something she's been needing to know. She and Lulu seem to work well together as a team, and they might even go so far as to continue working together to come up with more answers. We all know that Helena had a plan when she created her will the way that she did, but what was it? We suspect that this might be the first time we see a bit of the insight into what she is doing with her plan, and we think that it might be something designed to hurt more people that help them. It seems to be her way of life these days, and we think that fans will be a little shocked by precisely what Helena had in her mind when she began making this will.