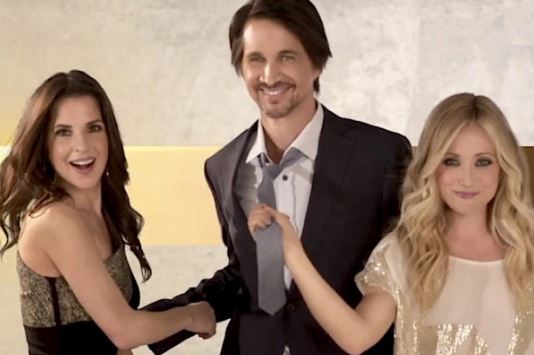 General Hospital fans love to watch characters come and go, though some stay with us a little longer than others even when they leave. We never really know when to say goodbye to someone, and we only know that most people who die end up coming back at some point. But it's not always the case for some characters. Even when they don't come back, we remember them. And even when they're still around and we don't like them at all, we still remember them. Some characters have personalities that shine bright all the time, and think these are a few of our favorite all time characters.
Jason Morgan</h2
When Steve Burton is on the show, we can't help but love him so much. Now that he is back, Jason has gone back to being the kind of man we know him to be. We love him so much, and we missed him when he was gone. He spent some time on another soap while another actor, who you now know as Drew, played Jason. Turns out Drew was brainwashed into thinking he was Jason, who is actually his twin brother, and the real Jason was being kept prisoner elsewhere all these years. While it's true that his death affected us heavily, we also were so happy he came back. Even if he came back with a brand new face, we know that the real Jason is the one we've always loved. He's just so effervescent and amazing, and we can't help but love him more each time we see him.
Sonny Corinthos
We can't get enough of him. No matter how many decades we've been watching this mob boss take over the world, we cannot help but love him more each time. He's someone who has so much character and so much control. When he is on the screen, we cannot help but love him more than just about anyone else. He's our favorite character of all time, and we just adore him. We've seen him powerful and in control, dying and beside himself, and we've seen him confused and unsure of what to do with himself. We've seen it all, and we can't help but wonder if that means anything else as a whole.
Stone Cates
A lot of why we love him might have everything to do with the fact that his life was cut so short as a young man. He was the love of Robin's life, and he was diagnosed with AIDS. This was long before that was a real life issue that people lived with regularly. It was not something people spoke of too much in that time. It was not something people discussed, it was not something that people were very comfortable with, and it was not nearly as widely accepted as it is now. It was a problem in which people made very bold assumptions, chose to have their own beliefs, and they did what they could do to make their own lives easier. His death shook everyone right to the core with the fact that he was such a wonderful young man and such a young life to lose.
Robin Scorpio
She might not make nearly as many appearances today as she did in the past, but she's still here and she is still our favorite. She is a young woman who has had a very dramatic lifestyle over the course of her career as Robin, but she's been one of our favorites from the start. She took us into her spell when she was first cast as a child actress into this role, and she's been keeping us on our toes ever since. She is the kind of young woman who makes it her mission in life to make us all feel good about ourselves and what we do for fun, and we love her. She's made it clear she's everything wonderful in life, and that's what we love the most about her. She's not regularly on the show anymore, but she shows up here and there to help her mother — Anna — with whatever is going on in her own mind. She's not someone we want to see go for good.