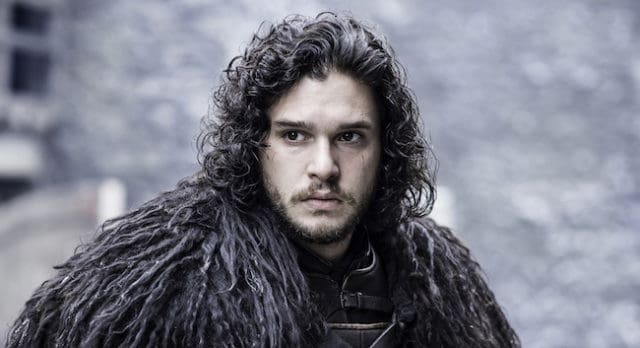 For obvious reasons, Game of Thrones fans are eager for more information about what they can expect from the final season of the series, which is set to be broadcast at some time in 2019. As a result, it should come as no surprise to learn that some of them have gone to great lengths to find out more, so much so that it can come off as being rather unsettling.
One example is how a Game of Thrones fan on Reddit figured out enough evidence to suggest that Melisandre will be making an appearance in the eighth season of the series, which has not been confirmed by official sources at this point in time. What happened was that the actress Carice van Houten posted a video of her driving at night on Instagram. From the video, the user was able to figure out that she was driving on the left side of the road, which suggested that she was in the United Kingdom. Furthermore, the user was able to figure out based on a road sign that she was driving somewhere not so far from Linen Mill Studios, which is important because that is where a number of important locations for the series are filmed. The whole incident is a rather impressive example of deduction from the Reddit fan, but at the same time, a rather unsettling reminder of the sheer extent of the interest that can be found in the Game of Thrones fandom.
With that said, this is no more than one more example of the enthusiasm of the fans of Game of Thrones as well as its source material A Song of Ice and Fire, though it should be noted that some of those examples are much less unsettling than others.
For an example of the fandom's enthusiasm, it is interesting to note that there is a team out there that has created an A Song of Ice and Fire mod for a grand strategy video game called Crusader Kings 2. The original game let interested individuals play people ranging from an Anglo-Saxon aetheling to a Central Asian khan. As a result, it should come as no surprise to learn that the A Song of Ice and Fire mod lets interested individuals play everyone from Westerosi Lords Paramount to Free City merchant-princes and Dothraki khals. Moreover, since Crusader Kings 2 was intended to let interested individuals simulate some of the political shenanigans that happened in medieval times, it is essentially the perfect vehicle for something like Game of Thrones, which is one reason that the mod works so well.
Of course, said mod is far from being the sole example of the enthusiasm to be found in the fandom out there. For example, it is worth noting that there are now books written by fairly knowledgeable people about the content of the books, thus providing interested individuals with a better understanding of what happened as well as increased context supplemented by historical evidence. As a result, while the sheer extent of interest can lead to rather unsettling results at times, there are also times when it can lead to something wondrous instead.