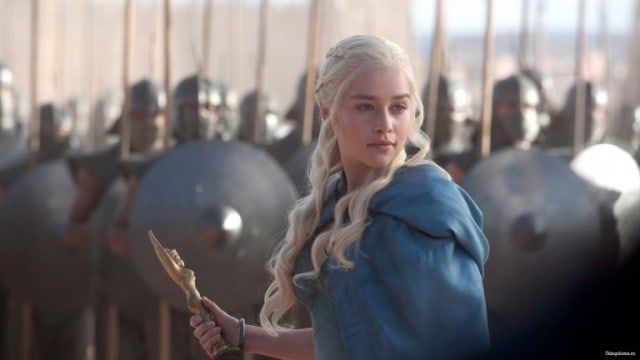 Game of Thrones is a wildly popular television show that airs on HBO. The truth is, despite the fact that it airs on a premium network which is not received by every individual as a condition of their cable or satellite service, it still manages to outperform a lot of the other shows on television. It also has an extremely dedicated following of fans that seem to think of it as much more than merely a television show. For these individuals, it all comes down to who is plotting against whom and which characters are going to remain while others are written off the show.
Everybody is familiar with the main characters of the show. Characters like Daenerys, Cersei, and Jon Snow seem to be favorites for a lot of the show's fans. In fact, when it was thought that Jon Snow would be written off the show, many fans were near hysteria over it. That only goes to prove how popular this show has really become, not to mention how much fans tend to hang on everything that unfolds week after week.
It might surprise some people that only casually watch the show to know that it isn't always the main characters that are the most important ones in the series. While all those individuals that are in practically every episode definitely have important roles, it is sometimes the lesser-known characters that have a pivotal role which centers around something that has a direct impact concerning one of the main characters. As a result, characters like Theon Greyjoy, Samwell Tarly, Jaime Lannister, Arya Stark, and Sansa are also highly important. In essence, they round out the bigger story involving the Game of Thrones. Without them, it would be almost impossible to tell a story and make it worth watching. At times, these characters and even lesser characters on the show have the most important role at any particular moment.
One of the more surprising things is the fact that a character who is deeply troubled and who struggles with alcoholism, Tyrion Lannister, is considered by many to be one of, if not the, most important character on the entire show. This surprises some people because he is frequently so troubled that he seems almost incapable of successfully dealing with his own demons, much less dealing with everything else that is going on. However, it is interesting to note how many storylines have revolved around him in one way or another. When you look at it that way, he is easily one of the most pivotal characters that has ever existed on the show.
Of course, every person that is a devoted fan of the show has their own opinions about the characters that are most important. With that being said, it is important to remember that this is Game of Thrones that is being discussed here, meaning that any character could be killed off at any time. The producers of the show have demonstrated many times over that they are not the least bit afraid to kill off a popular character in order to make a point when it comes to creating a good story.
Source