Two amazing shows combine in this fantastic gallery of Simpsonized artwork. Artist Adrien Noeterdaem has mastered the art style of The Simpsons, and as such, he's brought his considerable talent to bear making many of the characters of Game of Thrones into residents of Springfield.
All the major players are here from Dany (seen with cute dragons above) to Tyrion to Jon to Tywin. There are even a few deceased souls here, but I won't specify who those are for fear of spoilers. You really should check out the full gallery for yourself below, to see just how well these characters would fit in with the traditional Simpsons universe.
Has The Simpsons done a Game of Thrones themed episode yet? I know they did an intro in the style of the show's intro, but I didn't know if they based an entire episode around it somehow. That's probably more of a South Park thing anyways.
Check out the other pictures in the gallery which starts below!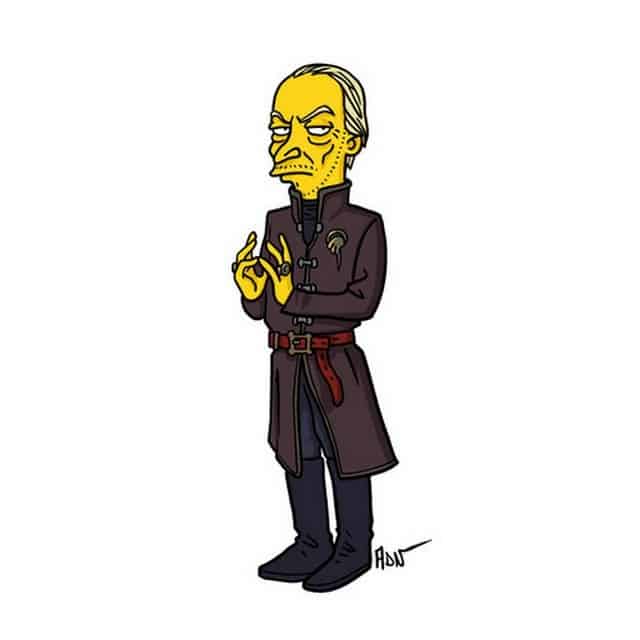 Tywin Lannister
The similarities between Tywin and Mr. Burns are apparent. They have similar finger gestures, and lofty ambitions for power.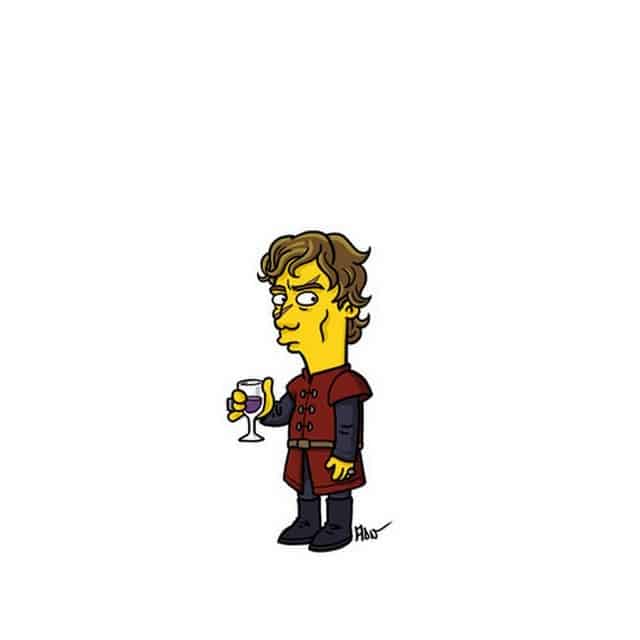 Tyrion Lannister
It wouldn't be a proper portrait of Tyrion unless he was holding alcohol.
Sansa Stark
Sansa has that "my whole family is dead" look on her face, even in Simpsons form.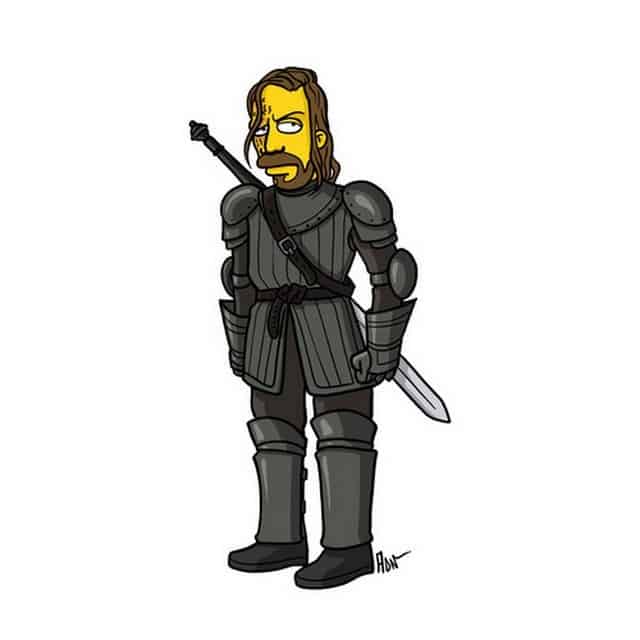 The Hound
At least the artist captured his good side in this portrait.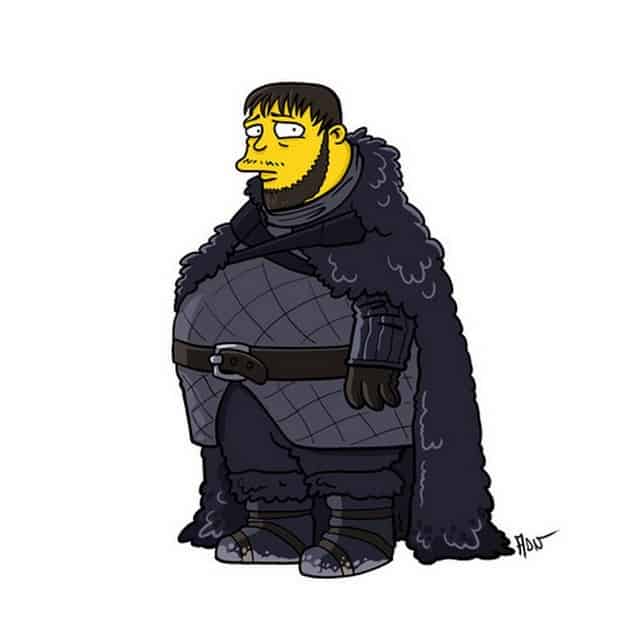 Sam
He's channeling more than a little bit of Comic Book Guy here.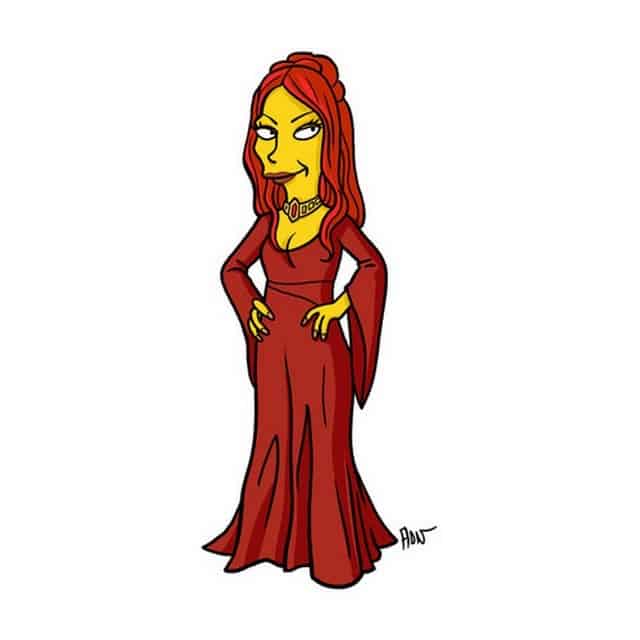 Melisandre
The Lady in Red looks heavenly/scary in Simpsons form. She's also pictured with Stannis, but he's so boring you can't even see him.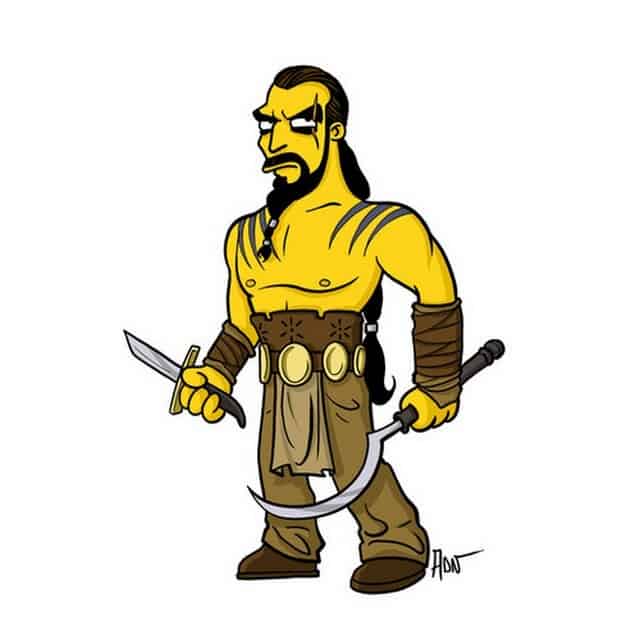 Khal Drogo
I think his swords are a little short, but don't tell him that.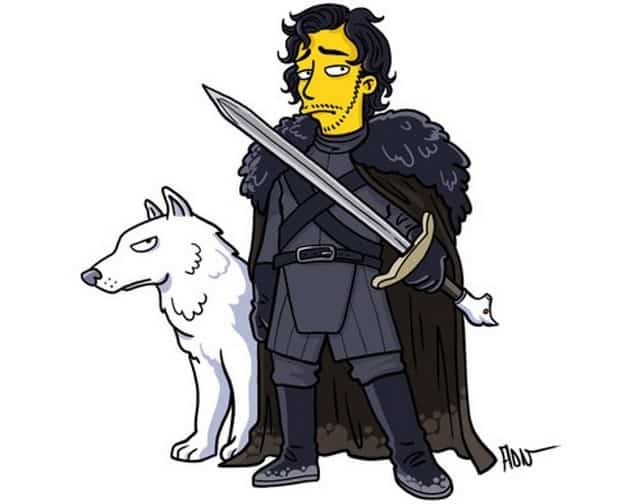 Jon Snow
I think they're trying to get Kit Harrington's "look" down with that face, but he sort of looks like a the prissy noble he isn't with that expression.
Joffrey
His cartoon face isn't nearly punchable enough, but still a pretty fair representation.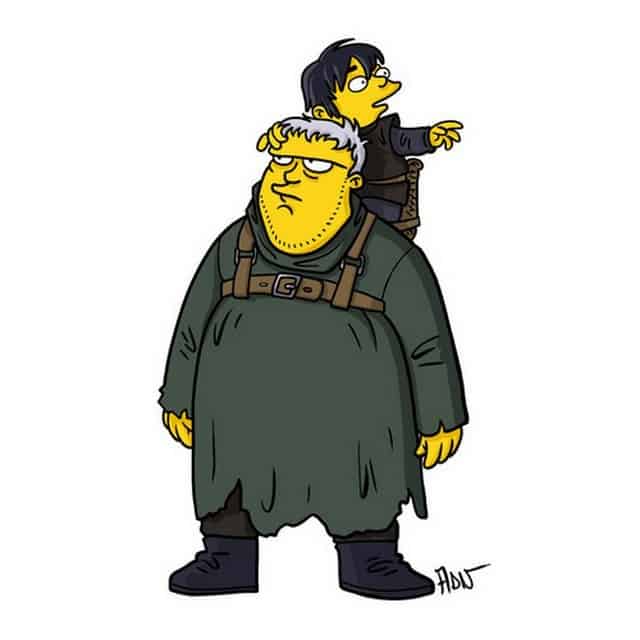 Hodor and Bran
I think this might actually be my favorite of all of these, as I'm picturing Bran as Ralph Wiggum.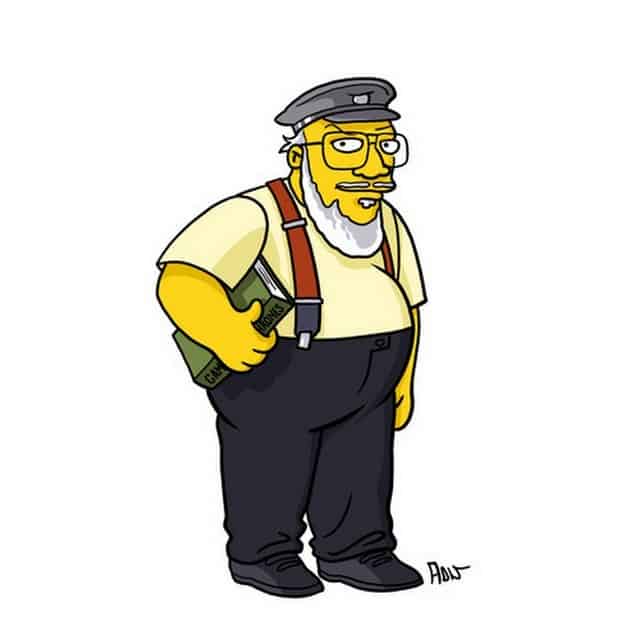 George RR Martin
Did you think we'd get through all of these without seeing the man himself? Beard, check, hat, check, suspenders, check. All good.
Catelyn Stark
Now currently trying to kill Jack Bauer on 24: Live Another Day.