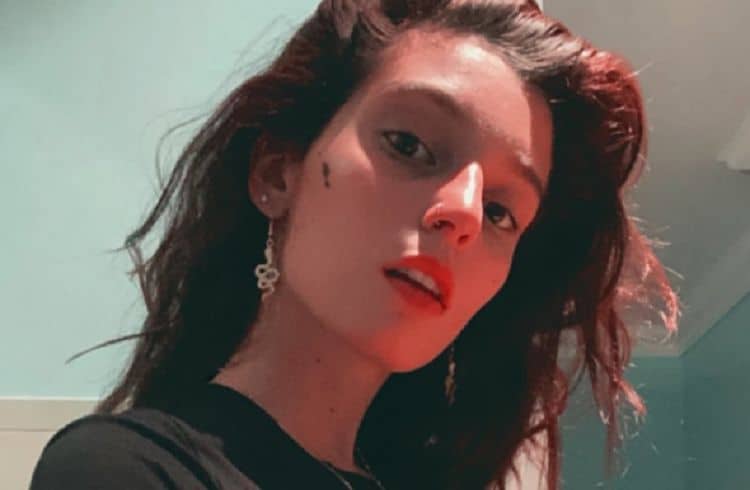 2018 is a year that Gaia Girace will never forget. After spending her whole life wanting to be an actress, she finally got the opportunity to share her skills with the world thanks to her role in the HBO series My Brilliant Friend. Although the role was Gaia's first acting opportunity, she certainly didn't disappoint, her natural acting skills instantly came through and fans quickly fell in love with her. Unfortunately, viewers will have to say goodbye to her in season three as her character will be cast, but there's no denying the fact that she's had a very impressive run, and hopefully, we haven't seen the last of her. Keep reading for 10 things you didn't know about Gaia Girace.
1. She's Taken Acting Classes
Gaia may not have had any professional acting experience prior to being cast in My Brilliant Friend, but that doesn't mean she wasn't prepared when the opportunity came along. Although we don't have any information on where she has been trained, we do know that she had taken some acting classes before earning the role.
2. She Knew She Wanted The Part Of Lila
Sometimes you just know when something is right for you, and that was the experience Gaia had when she was introduced to Lila, her character in My Brilliant Friend. Gaia told The Guardian, "I fell in love with my character from the first scene I had to play, so I wanted to get that part at all costs."
3. She Likes To Travel
Gaia may be a teenager, but she's already looking forward to becoming a woman of the world. She likes to visit different places and have new experiences. In 2020, she got the chance to visit Sri Lanka. If she continues down the acting path, she will likely get plenty of opportunities to travel near and fat.
4. She's Signed To An Agency
Working with an agent can be a great way for actors to further their careers but finding an agent isn't an easy thing to do. Despite still being very early in her career, Gaia has already found an agency to work with. According to her Instagram bio, she is currently signed to Marianna DeMartino Management.
5. She Enjoys Being Near The Water
Now that she's been in a TV show, there are things about Gaia's life that are much different from other people her age. At the end of the day though, she is still just a teenager and she loves to have fun in her free time. Relaxing by the water is one of her favorite things to do.
6. She Hopes To Do More Acting
At the moment, Gaia doesn't appear to have any other acting opportunities coming up, but her plan is to keep acting for as long as she can. Thanks to the success of My Brilliant Friend, people are aware of just how talented Gaia is and she should have no shortage of opportunities.
7. She's A Private Person
When some people get a taste of the spotlight, they find it almost impossible to resist the desire to get attention and validation from others. Gaia doesn't seem to have that problem, however. By the look of things, she likes to maintain a high level of privacy. She hasn't done many interviews and she doesn't reveal any personal information on social media.
8. She Loves Fashion
Like many other girls her age, Gaia seems to have a strong interest in fashion. She has a great sense of style and she loves putting together outfits and using her clothes as a form of self-expression. She isn't afraid to take risks and try new things with her clothing and accessories.
9. She Doesn't Have Much In Common With Her Character
Gaia may felt really drawn to Lila, but that doesn't mean she has much in common with the character. While talking to The Guardian, Gaia said, "I like the fact that she's observant and empathetic. But it's a difficult character to play, because she's very complex, she changes attitude in an instant. I was able to understand Lila only by acting her." Gaia also added that even though Lila may seem like a bad person at times, there's more to her than many realize.
10. She May Get Into Modeling Some Day
Currently, acting is the only industry that Gaia has worked in professionally, but that might not always be the case. With her love for fashion and her natural ability to light up in front of the camera, it wouldn't be surprising if Gaia eventually decided to venture over into the modeling world.
Tell us what's wrong with this post? How could we improve it? :)
Let us improve this post!