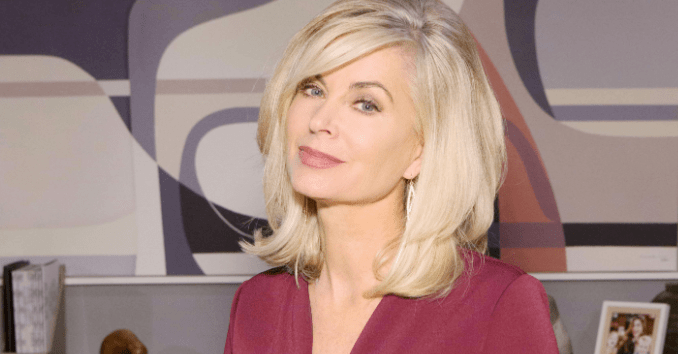 Young and the Restless fans got to see so many of their favorite people on the stage the other night for the 2019 Emmys, but not because many honors were given to the actors in general. Not one person nominated for a leading role on the show was given the award, and that's all right. They've all had their time. They are all wonderful. They are all good. They have the talent and the skill to do whatever they want, and it was made obvious by their big win. Their big win was given to them as the show took home the Emmy for Outstanding Drama Series, beating out all the rest. And that is just as good as it gets. With that said, we have a few fun facts about the show that might just change the way you think about things.
The Old Name
The name Young and Restless almost works perfectly for this show. It's about people who are restless in their lives, they are always looking to make changes, and they are certainly never happy where they are. They might not all be young anymore, but they are young at heart and that is all that matters. For now, though, we have some big news for you. This show was not originally called by this name. It was first called The Innocent Years. And that makes us laugh harder than just about anything in the moment. The Innocent Years is beyond funny to us because there is nothing innocent about anyone around here in Genoa City. They are the least innocent people, and the name just sounds so ironic.
Siblings Played Spouses
Well, not so much that they had to share a kiss or anything like that. But, for many years, actress Heather Tom was Victoria Abbott. You know her now from her role as Katie Logan on the Bold and the Beautiful, but she was a longtime Vickie. She played the role from 1990 to 2003, and we all know that Victoria and Billy have a long history, a marriage, and so much more. What's interesting about this it that it was her own real-life brother, David Tom, who was Billy from 1999 to 2014. Luckily, their marriage and romance did not happy in the overlap when the real life siblings were playing these roles. That would have been beyond awkward and horrible.
The First Star
When you take into consideration how many firsts this show has under its wing, it's amazing to think that it has only been on the air since the early 1970s. However, this was the very first soap opera to get a star on the Hollywood Walk of Fame, and there is nothing about that we don't find super cool. Technically, it wasn't the show that got a star, but it was one actress. It was after she spent two decades on the show when Jeanne Cooper got her own star in 1993 for her outstanding role on the show. We have to agree with them making her the first, too, since she was an iconic actress who made the world her oyster. She had a real facelift in her real life, and they worked it into the show to make it a real things. She was so good at what she did that she was willing to let them make decisions like this, do things like this, and make things like this happen. That's amazing to us.
They Have Plenty of Emmys
If you're over here feeling sorry for the men and women who were nominated but did not take home the wins at the Emmys, don't feel too bad for them. They did, after all, have a successful night winning big as a show. Additionally, they have well over 100 Emmys between them already, and that is something that you cannot deny is a show of success and good will. They are an amazing cast with a long future ahead of them, and we do feel that there is so much they can handle on their own even if they didn't win for their acting. It was a big year in soaps, and that is saying something for those who did take home the wins.