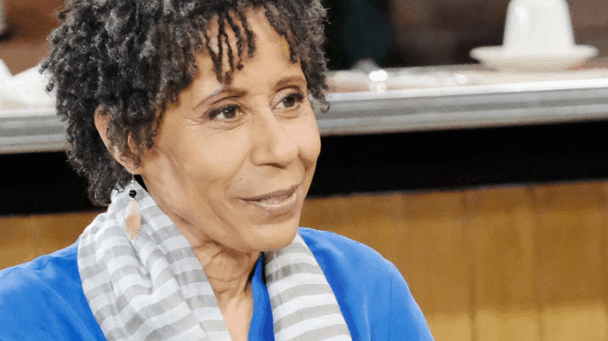 General Hospital fans love when their own are nominated for awards for their roles on the show, and this year was a good one for fans. The show had many people nominated, and some of them won. In fact, the lovely Vernee Watson got to take home the Emmy for her role as the best supporting actress, and we cannot disagree that this was a wise choice by those who cast their votes. She brought her A game to the television screen this year, and we cannot think of anyone else more deserving of this award. She's been working long and hard as Stella, and she's someone who is good at what she does. But we all know that about her, as she's been on the television in our faces for many years. Here are a few fun facts about her that you might want to know.
She's Someone You Know And Love
In West Philadelphia, born and raised, on the playground is where I spent most of my days. If you cannot sing the rest of that in the same voice Will Smith used when he rapped it as the Fresh Prince of Bel-Air, we don't even know you. Or you're so young. Or, your parents never exposed you to the good stuff. Either way, we know that there is a lot you know about this how, but did you remember that Vernee Watson-Johnson was Aunt Vy? We bit you knew it, because you know she's so familiar when you look at her face. You loved her then. You love her now as Stella, and fans love her just as much.
She's A College Grad
We aren't surprised that she is a college grad, but we are surprised by the degree she earned. Most people who go to college and then act go to school for something completely unrelated to the acting industry, but she did not. She knew that she was going to be an actress, and that's what she went to school for. She graduated from Cathedral High School, and then she went to NYU so she could earn her degree in drama. What a great way to get to work making a name for yourself as someone who is going to go down in history as one of the best actresses of her time in all the roles she plays.
She's Not Married
She's gorgeous, and there is no denying that. So, it's always a bit of a surprise to those who know her to know that she is not a married woman. In fact, she's not been married in nearly 30 years. That's one of those things that just doesn't seem like it would be possible. She was married to her first husband for approximately one year from 1976 to 1977. She was married to her second husband a little bit longer. They wed in 1979, but they ended their marriage back in 1991. Since then, she's just enjoyed her life and she's not worried at all about the world in which she could be a wife. She does have one child, but she's shown little to no interest in getting married for a third time.
She Was a Witness
There was a time when Michael Jackson was still alive, and he was on trial for a second time for child molestation, and she was a witness in the trial. We are not entirely certain what happened, what went on, or how this happened, but we do know that her daughter was born in 1983, and her mother was a witness back in 2005. Her daughter would have been almost 22, and we have to wonder if there was something that did not make much sense going on. We don't speculate, however, and we just sit back and report what we know happened. We don't know if she was a witness for Jackson or against him, but we do know that she was there, and that is a big situation to find yourself in. The man was embroiled in controversy most of his career, and that is something we know is never good news for anyone who lives it. However, we don't know.
Tell us what's wrong with this post? How could we improve it? :)
Let us improve this post!