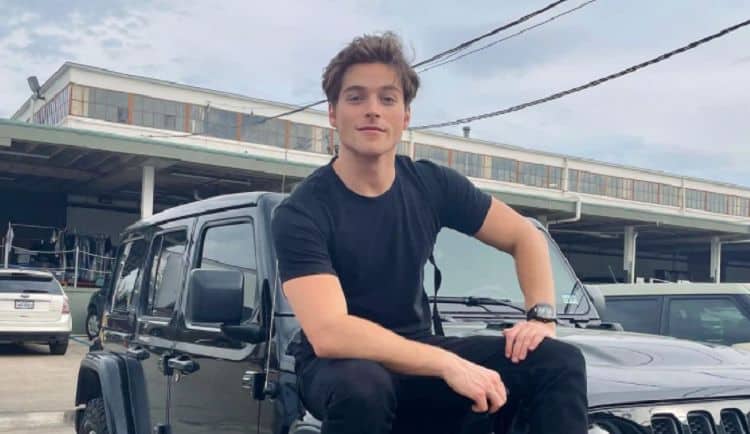 Froy Gutierrez has all of the makings of a heartthrob. He is young, talented, and handsome. Now, he can also add successful to the list. The rising star has been in the entertainment industry for more than five years. He got his first major opportunity when he was cast in the MTV series Teen Wolf. Although it's been a few years since that show ended, he's back on our screens in a major way with his role in the upcoming Freeform series Cruel Summer. The highly anticipated show has the potential to introduce Froy to an even wider audience and his fans are excited to see what he does with the role. Here are 10 things you didn't know about Froy Gutierrez.
1. He's A Texas Native
Froy was born and raised in the Dallas area, but his father's side of the family is originally from Mexico. Froy spent every summer visiting his relatives in Mexico until he was 12-years-old. He always looked forward to getting the chance to connect with his father's side and he's very proud of his Mexican roots. Froy is also fluent in Spanish,
2. He Enjoys Spending Time Outdoors
Don't let Froy's handsome face fool you into thinking that he's afraid to get a little dirty from time to time. When he has time off from work, Froy enjoys getting outside and enjoying a beautiful day. He loves spending time near the water and exploring the natural beauty of his surroundings.
3. He Enjoys Traveling
As someone who comes from two cultures, Froy understands the beauty of being exposed to different people and places. Needless to say, he likes to see as much of the world as he can. Thanks to his career, Froy has gotten the chance to travel across the United States as well as several other countries.
4. He's A Musician
Froy is currently most famous for his work as an actor, but that might not always be the case. He is also a talented musician and he has been working hard to establish himself as an artist. He has already released four singles and his fans are anxiously awaiting a full-length project.
5. He Was Discovered In A Local Theater
Froy's journey toward becoming a professional actor looks a little different than most. He didn't always dream of becoming an actor and instead, he kind of fell into it after getting involved with a local theater group in Dallas. Froy told Buzzfeed, "I joined the Dallas Children's Theater, which is how I was discovered, and was in a musical, Teen Brain, that was self-produced and created by teens in the theater group."
6. He's A Poet
Music and acting have become Froy's biggest passions in live, but he actually got into both of them because of his love for poetry. His interest in Shakespeare is what initially led him to theater. Additionally, when he first got into songwriting, he started by writing poems and he eventually learned the format for writing a good song.
7. He's A Dog Person
If you've ever had a dog you know just how special these animals can be. There's something about love and loyalty from a dog that nothing else can compare to. While we aren't sure if he has any dogs of his own, his Instagram posts make it clear that he is a proud member of team dog.
8. He's Family Oriented
No matter what your goals are in life, it's always nice to have a strong support system. Froy has been lucky to find that support in his family. Family has always been one of the most important things in Froy's life. He has great relationships with his parents and he always looks forward to being able to spend time with his loved ones.
9. He's A Big Rami Malik Fan
Before Froy was an actor himself, he was a fan just like the rest of us. Rami Malek is one of the actors whose work he's always admired. During an interview with XO Diva D, Froy said, " I'm obsessed with Rami Malek and his portrayal of Elliott Alderson in Mr. Robot is so good! I really relate to that and I feel like a lot of people do too, hence the success of it."
10. He Didn't Really Watch Teen Wolf
By the time Froy joined the cast of Teen Wolf the show had been on the air for several seasons. Somewhat surprisingly, however, he wasn't really a fan of the show. Once he was cast, he had to do lots of research to bring himself up to speed on the different storylines in the show.