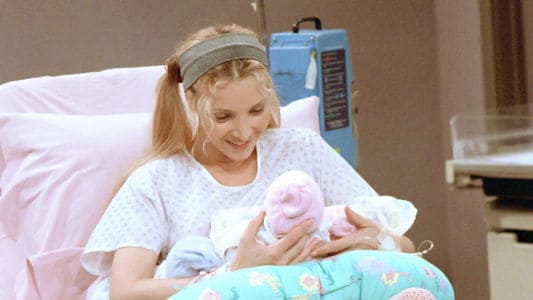 Friends is and always will be my favorite TV show. Today marks a very special day for fans of the NBC sitcom. 13 years ago, Friends aired its final episode and had 52 million people in tears as they said goodbye to Monica, Joey, Phoebe, Ross, Chandler, and Rachel. Over the years, the number of fans for the series continues to grow with it airing in reruns on channels like Nick at Nite and TBS. When watching an episode not that long ago (one that I have watched 50 times already), I came to a startling realization. The episode closely resembled one of another cult favorite: Full House. Here is some information that may surprise you about the Friends episode that should have been titled: The One That Resembled a Full House Episode.
Season 5
Most television series that survive five seasons (it almost isn't plausible in this day and age) will celebrate a milestone. The show will air its 100th episode. That is the case for the Friends episode being discussed today. It is entitled "The One Hundredth" and focuses on the birth of Phoebe's brother's triplets. In season five, Becky also gives birth in an episode called "Happy Birthday, Babies: Part 2." This milestone is 103 for Full House and the similarities between the two episodes is uncanny.
Multiple Births
Phoebe was able to be the surrogate for her brother Frank and his wife Alice as they tried to conceive a baby and were unable. Who knew that when Phoebe unannounced that she was pregnant that a few episodes later on Friends she would be able to reveal that she was having triplets? Becky also would be welcoming more than one baby into the world in the Full House episode. She would give birth to Nicky and Alex.
Sympathy Pains
The gang rushes Phoebe to the hospital on this episode of Friends. Once they arrive, Joey begins to have pain which everyone believes to be sympathy pains. Turns out, Joey is suffering from kidney stones and must pass them with Ross by his side. This is very similar to what happened on Full House. When Jesse and Rebecca arrive, Jesse starts to feel some pain in his side. He ends up having his appendix removed as Becky gives birth to their twins. Here how the events unfold on both series:
https://www.youtube.com/watch?v=txhsSCeIuM8
Flashback to Other TV Series
One of the many jokes on this episode of Friends is the doctor's infatuation with Fonzie from Happy Days. He even goes as far as turning on the TV to tune into the classic series while Phoebe gives birth. The gang tries to find the other doctor, which Phoebe describes him as Doogie Howser. If you watched the Full House clip above, there is even a mention to the young TV Doc on their too! The Full House episode pays homage to The Flintstones. It is the theme for Michelle's birthday party.
https://www.youtube.com/watch?v=wLwj7tRzIvA
Do you like the episode of Friends or Full House more? Let us know in the comments section below.
Photo by: NBC
Tell us what's wrong with this post? How could we improve it? :)
Let us improve this post!