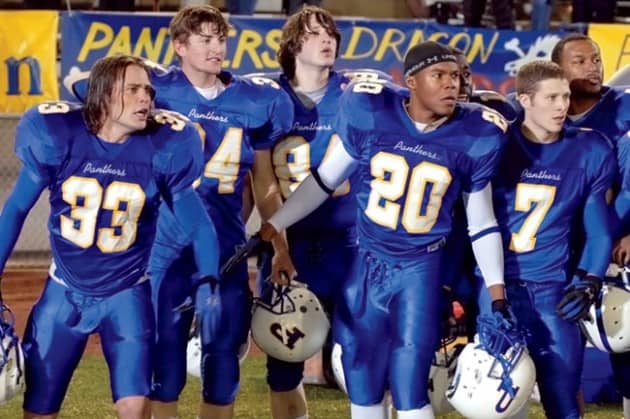 Thanks in large part to the wonderful invention that is instant streaming from Netflix, pretty much everyone at anytime is able to discover an amazing new series that they may have never seen before or re-watch the best episodes from their favorite shows over and over again as much as they would like. For me personally, I love having the ability to to binge watch a series that I've always wanted to get into, like Doctor Who, or cheer myself up after a long day with an amazing episode of one my all-time favorite shows, such as Chuck. Recently, however, I've been using Netflix to rediscover favorite scenes and episodes from another show that I hold near and dear to my heart, Friday Night Lights, a series that I love not because it's about sports but because it uses sports as a tool to tell some of the best stories about family that have ever been put to film.
Inspired by the 2004 film, which was based on the 1990 book, Friday Night Lights tells the story of Coach Eric Taylor (Kyle Chandler in an Emmy-winning performance), as he does his best to lead the Dillon Panthers, a high school football team in an incredibly passionate and competitive Texas town, to the state championship. Throughout the series, we learn more and more about Eric, his wife Tami (played by the always excellent Connie Britton) and their two daughters, Julie (Aimee Teegarden) and Gracie Belle, and his players, from the originals like Matt Saracen (Zach Gilford) and Tim Riggins (Taylor Kitsch) to the show's newer introductions in Season 4, Vince Howard (Michael B. Jordan) and Luke Cafferty (Matt Lauria).
During Friday Night Lights' five seasons, Eric took multiple teams to the playoffs and won two state titles, but to be perfectly honest with you, I hardly remember a moment from any of the show's "big games." And that's because Friday Night Lights was always more interested in what was going on off the field rather than on it and only used football as a vehicle for exploring its characters' emotions rather than making the sport itself a focal point. Every practice and every game that these characters participated while Eric was the coach wasn't important because of how much time they spent on the field or how well they performed–these scenes were about how the players forged relationships between themselves and with Eric. It didn't matter what the final score was or how pretty a pass looked (and to be honest, FNL's football sequences were never its best); what did matter was what the characters were feeling in that moment and how football allowed to them to connect with one another.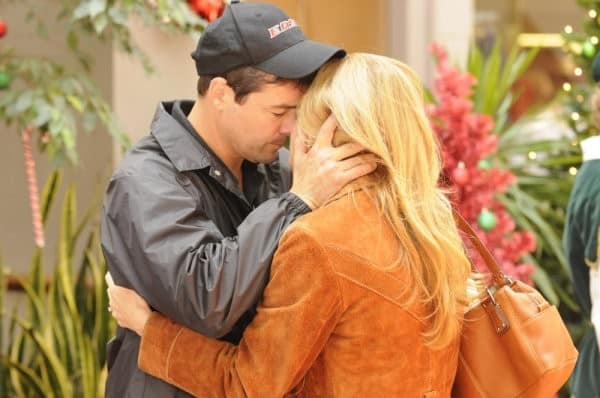 And it's because of that while you will hear so many of the show's fans, including myself, recommend Friday Night Lights to people who may not even like football. Because that's not what's important to the show. Ask any FNL fan what their favorite scenes are from the series, and I guarantee that they'll point to an authentic exchange between Eric and Tami (in what is easily one of the most realistic television marriages of all-time), like when he finally decided it was her turn to have what she wanted and told her that he was going to Philadelphia with her in the series finale. Or maybe they'll pick when Tim Riggins decided to take the fall for his brother Billy and go to jail, a completely selfless act of love that ensured that Billy would be still able to be a husband and father to his family.
But some of the best family moments on Friday Night Lights didn't even have to happen between blood-related family members. Just look at how Matt's friends and the Taylors are there for him when his dad is killed fighting in Iraq, or at how Billy and Mindy take Becky in as their own when her family turns their back on them.
And the clearest example ("Clear eyes. Full eyes. Can't lose") of this can be seen in how Eric is a surrogate father to every single young man that plays for him, whether we're talking about Matt, Tim, Vince, or even Landry (Jesse Plemmons), who Coach just can't stop calling "Lance" for some hilarious reason. Not a single one of the show's relationships hits a false note, and they are all completely believable. And it's that focus on family, not football, and the realness and the authenticity of that focus, that makes Friday Night Lights so special.
Photos via NBC
Tell us what's wrong with this post? How could we improve it? :)
Let us improve this post!