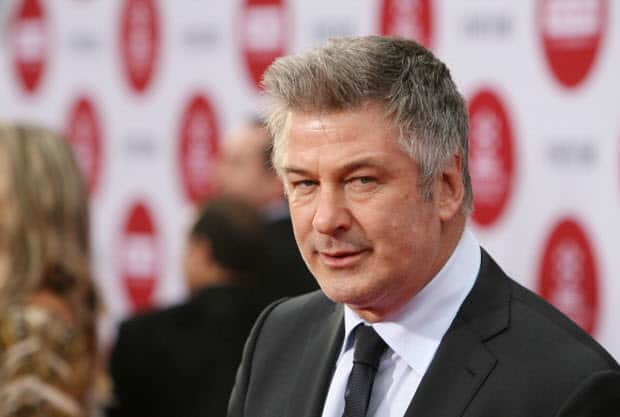 One of the most popular TV shows ever, Saturday Night Live has given viewers some of the funniest sketch comedy moments ever. And since it's been so popular now for over 40 years, we're taking a look at some of the people who have been pegged as the host the most times ever–with a few probably surprising you. These are the most frequent SNL hosts of all-time.
By the way, who is your favorite host of all-time? Let us know in the comments. In the meantime enjoy the list and clips to go along with it!
5. Tom Hanks and Chevy Chase – 8 times
One is a multiple Academy Award-winning actor and the other is one of the classic SNL cast mates and top comedians in the world. People wouldn't think that Tom Hanks and Chevy Chase may share much in their individual careers, but when it comes to hosting SNL, they've both done it eight times, with every time seemingly more funny than the last. Both part of the exclusive "Five Timers Club," Hanks and Chase hopefully will still do the show a few more times before all is said and done–even if they are a bit older.
4. Buck Henry – 10 times
Although he hasn't hosted the show in over 30 years, actor, director and writer Buck Henry still finds himself fourth on this list with his 10 times in the spotlight. Even crazier than that stat is that Henry accomplished it all during 1976-80, and created some really memorable and recurring characters for the show in its early years.
3. John Goodman – 12 times
Although actor John Goodman has been around for a long, long time, he has seen a bit of a rejuvenation over the past few years, helping him display quite the range of skills. And as big as his career has been, it's still a bit surprising to see that Goodman has been a host of SNL 12 times before, with his last time coming in December of last year.
2. Steve Martin – 15 times
Unlike a few others on this list, actor Steve Martin was never actually a cast member on SNL–though many people still believe he was. And it wouldn't be completely out of the imagination seeing how he has hosted the show 15 times, seemingly getting funnier and more comfortable each time–with his opening monologue in December, 1991 being an absolute classic.
1. Alec Baldwin – 16 times
He has hosted the Oscars and other awards shows, but Alec Baldwin can hold down the fort as the one guy who has hosted SNL the most times. Funny, likable and charming, Baldwin always creates great characters and a feeling of coolness over the audience watching as he brings a natural ability to his sketches and screen presence.
[Photo via David Buchan / Stringer]
Tell us what's wrong with this post? How could we improve it? :)
Let us improve this post!