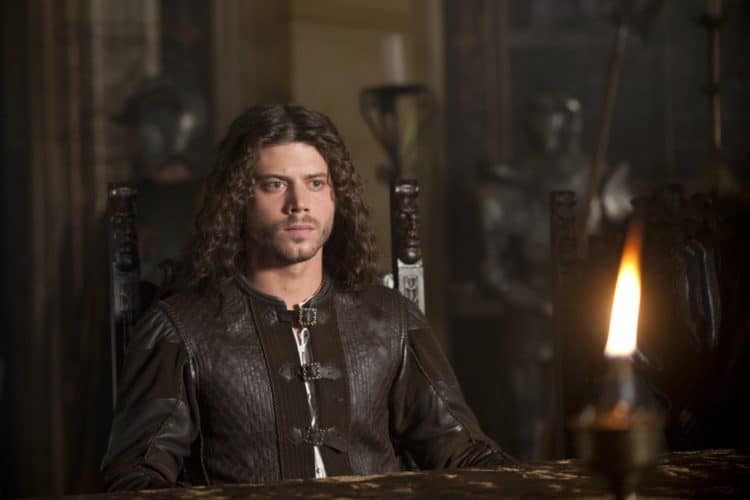 He's all over the place, but you know who he is. Francois Arnaud is an actor with a very familiar face thanks in large part to his numerous familiar roles. He's been on Showtime, on NBC, and so many other places. He is a man with a huge following, and he's not done yet. He made headlines earlier this month for making a big announcement about himself that came as a surprise to some, and as something that many other people knew prior to him saying it. However, he's also a man who is so much more than just his sexuality and his acting roles. Let's get to know him.
1. He's From Quebec
He was born there, and he was raised there. Specifically speaking, he was born and raised in Montreal, which is one of the most famous and most popular Canadian cities around. He's spent a great deal of his time there, and we do wonder if that makes him the typical really nice Canadian. We love that rumor about Canadians – they're just so nice.
2. He Uses a Stage Name
He does not go by Francois Arnaud by birth. He actually goes by the name Francois Landriault-Barbeau, but we can see why he chose something a little different to use for work. It's a bit of long name, and it might be tough for someone who is not Canadian – or French, as we suspect he might be.
3. He's In His 30s
He's still young, but he's not as young as so many believe he is. He's a man who was born in 1985, which means he's halfway through his 30s and officially closer to 40 than he is to 30 anymore. We think 30s are the new 20s, though, so 40s are the new 30s. It's all relative. His official date of birth is July 5.
4. He's Bisexual
The thing about this is not that his sexuality is anything other than his sexuality and none of our business, but he did come out and make sure his fans knew the truth about him in September 2020 on his Instagram page. He felt it was time to share his personal life with his fans, and some were surprised. Others were not. We are just glad he finally felt empowered enough to come out and tell the world.
5. He's Never Been Ashamed
He did want to make it very clear to his friends, his family, his fans, and anyone else who did not know ahead of time that he was bisexual that this is not something he's ever felt ashamed by. He's never been confused about his sexuality, and he's not trying to come out because he's found himself. He simply doesn't feel ashamed of himself, nor should he ever feel ashamed of himself.
6. He's Doing Well for Himself
Here's a man who is doing quite well with his life. Francois Arnaud has a net worth of approximately $3 million, which is impressive. He's worked hard to earn his net worth, but he's also using his time and his talents well to make sure he makes an even bigger name for himself. We appreciate that about him.
7. He's Been on the Best Show Ever
He didn't star on it, but he was a star when he was on it. It was 2017, and he had a quick role as Sebastian Raine. The show was "Schitt's Creek," and we can all agree that this show is the sleeper show that took the world by storm, that made the world fall in love, and that might just go down as the most fabulous thing that ever happened to the world. Honestly, we love SC.
8. He Finds Labels Frustrating
Well, don't we all? They aren't new, though we do feel that so many people find that labels feel new. They're not…they're just not often remembered to be the original stereotypes. Dumb blonde. Airhead cheerleader. Dumb jock. Nerd. Class clown. They're all labels. Labels are frustrating because you can be captain of your cheer squad and still be the valedictorian of your graduating class. Labels are pointless.
9. He Always Lets People Assume
When he came out as bisexual, he realized he did so after wondering how to tell a story – yet again – without explaining himself. How do you tell a story about your ex-girlfriend without people assuming you are straight? He did this his entire life, and he just let people make the assumptions, and wondered how to make sure people didn't just stop there.
10. He Likes Dogs
All the best people do. He's a man who loves dogs, and that is reason enough for us to love him without knowing anything else about him. Dogs are good judges of character, right?
Tell us what's wrong with this post? How could we improve it? :)
Let us improve this post!