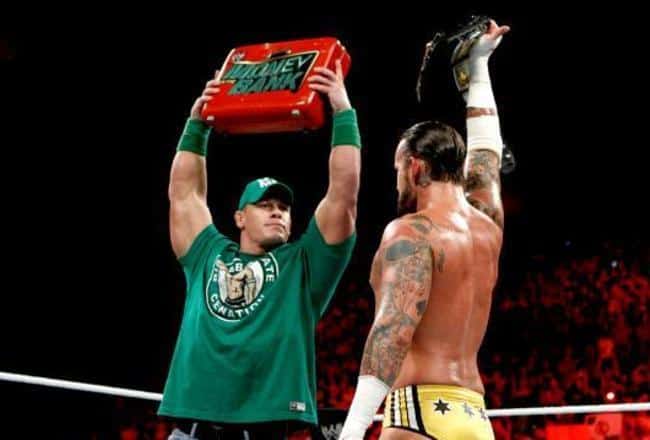 Winning the Money In The Bank briefcase guarantees the winner a world championship match, whether it is the WWE or Universal Championship, within the next year. In the past, this has been used to elevate the careers of Superstars such as Edge and Rob Van Dam. But, not every Superstar is as lucky and lose their cash in match and fail to capture the championship. Here are the 4 WWE Superstars that failed to cash in their Money In The Bank briefcases and win the world championship.
4. Braun Strowman (WWE Universal Championship) – Hell In A Cell 2018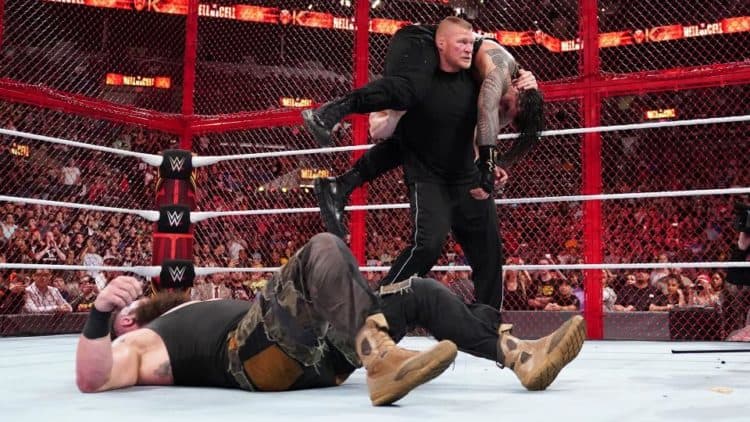 Braun Strowman announced that he was cashing in his Money In The Bank briefcase at Hell In A Cell 2018 to face Roman Reigns for the WWE Championship inside Satan's Structure, with the "Hardcore Legend" Mick Foley serving as the special guest referee. The finish of the match caused this Hell In A Cell match to be known as one of the worst of all time. Brock Lesnar came down to the ring, ripped the door off its hinges, which was a sight to see and similar to how we saw Kane make his debut, and took out both Superstars. However, unlike Kane's debut, the match was ultimately stopped and resulted in a no contest. This finish made no sense because the purpose of a Hell In A Cell match is there are no rules and Superstars are locked inside the steel structure to settle a score. When Kane debuted at Badd Blood in 1997 he took out The Undertaker and allowed Shawn Michaels to score the victory. Had this been done in this match and Lesnar helped one Superstar get the win then this match may have gone down as one of the better Hell In A Cell matches. As of the time of writing this, Braun Strowman is the latest WWE Superstar to fail to cash in his Money In The Bank briefcase.
3. Baron Corbin (WWE Championship) – Smackdown Live August 15th 2017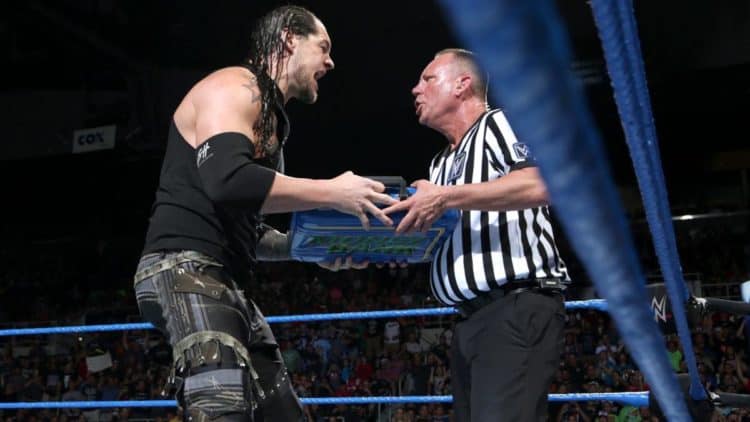 Baron Corbin interfered in a WWE Championship match between champion Jinder Mahal and John Cena on August 15th 2017, costing Cena the match after he failed to capture the title due to disqualification. Corbin then decided he wanted a shot at the WWE Championship and cashed in his Money In The Bank briefcase, but failed to win the WWE Championship from Jinder Mahal due to interference from John Cena, delivering some karma to Corbin for doing the same thing just minutes earlier.
2. Damien Sandow (World Heavyweight Championship) – Raw October 28th 2013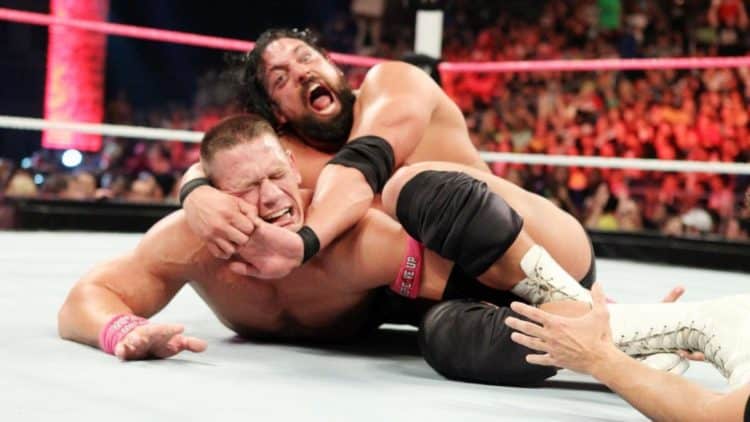 By 2013 Damien Sandow was one of the hottest Superstars in WWE, due to his ability to connect with the audience. For some reason, WWE failed to capitalize on the popularity of Sandow and instead chose to actively try and diminish his popularity due to him "getting over" on his own and not by WWE's choice. A similar thing happened to Zack Ryder a few years prior when he gained a sizeable fanbase through his YouTube channel and began getting some of the best reactions from fans when he would make his entrance. Rather than seeing his popularity and his natural ability to connect with the audience, WWE just had Kane throw him off the stage in a wheelchair and that was the end of that. But, back to Damien Sandow and he became the first Superstar to lose a cash-in match by pinfall or submission after losing to John Cena via an Attitude Adjustment. Damien Sandow would continue to use his natural charisma to connect with the audience, later becoming The Miz's stunt double, providing some of the most entertaining moments of any WWE show. WWE failed to cash in on his popularity and he was released a few years later, such a shame.
1. John Cena (WWE Championship) – Raw 1000 July 23rd 2012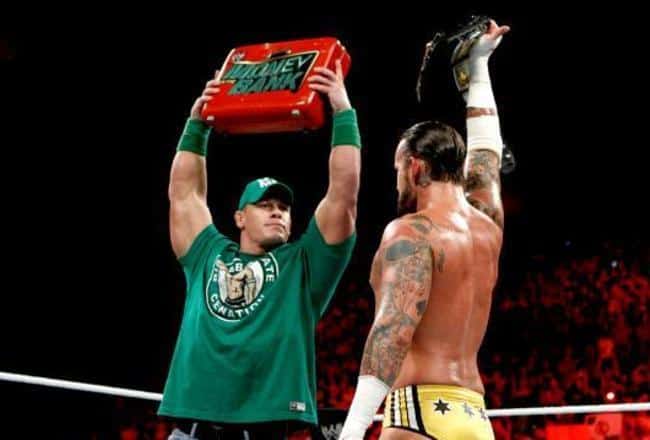 John Cena became the first WWE Superstar to unsuccessfully cash in his Money In The Bank briefcase at Raw's 1000th episode in July 2012. To help drum up excitement for the show it was revealed that Cena would be challenging CM Punk for the WWE Championship. Many fans expected Cena to once again become WWE Champion, but this was during the time when CM Punk was the biggest star in the company and WWE weren't ready to have him drop the title just yet. Cena actually won the match against CM Punk, but with a disqualification victory after Big Show interfered in the match. Unfortunately, a championship can't change hands due to count-out or disqualification, meaning that CM Punk managed to retain the WWE Championship despite losing the match.
Tell us what's wrong with this post? How could we improve it? :)
Let us improve this post!