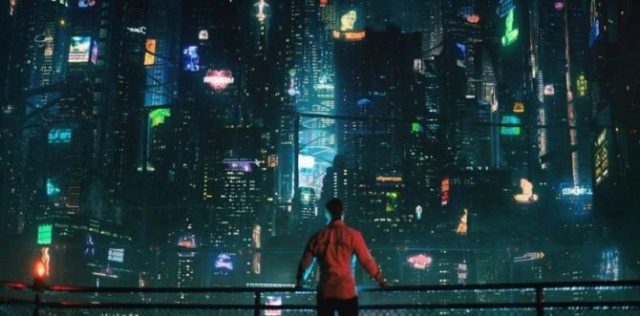 Why should you follow Altered Carbon on Reddit? More importantly, do you even know what Altered Carbon is? If you haven't already heard of the show, it's one of the newer science fiction shows on Netflix. There are a lot of mixed reviews about the show that are being circulated out there and it seems to have several people confused. In fact, it can sometimes be hard to tell who you should really listen to when t comes to all the different reviews of this show.
In general, it seems like most people really do like the show, but it has its detractors. With that being said, even the people who claim to like the show have some issues with it. It's easy to understand why some people can't decide whether or not they want to tune in, especially after trying to make sense out of some of these reviews. That's the main reason why you should check out Reddit and see what people over there have to say about the show.
For the most part, those who have been posting about the show seem to be rather surprised that it isn't already more popular than it is. They also express the same sentiment when it comes to their confusion about the relatively high number of negative comments the show has received elsewhere. The overwhelming majority of people on Reddit seem to think this show is one of the best things to come along in a long time. They say it's creative and interesting, as well as being relatively fast-paced. However, they also have a common criticism about the show.
Everyone seems to be in agreement that as the season continues on, the show gets a little stranger and somewhat less interesting. There have been several comments about how a couple of new characters were introduced to the show, yet it doesn't appear as though there's really any point to their being there. Fans also feel like the storylines that involve these characters cause the show to travel in a loop as opposed to actually going somewhere with the plot. Fans also agree that this takes away from the show, making the whole thing less interesting.
As you can see, there are a lot of conflicting opinions concerning this show. Obviously, everyone has their own opinion. While some people love the show, others just can't get into it. That's one of the reasons you should follow it on Reddit. You can collaborate with others concerning your thoughts and ideas about the show. It also gives you the chance to discuss some of the finer points of it with other fans. Chances are, at least one other person has the same question or thought that you do. This gives you the chance to talk with others about the show, regardless of whether you love it or it frustrates you to no end. It's just a great place to come together for community where you can discuss the show in greater detail. If you're curious to know more about this show, check out the trailer below
https://www.youtube.com/watch?v=dhFM8akm9a4.
Tell us what's wrong with this post? How could we improve it? :)
Let us improve this post!