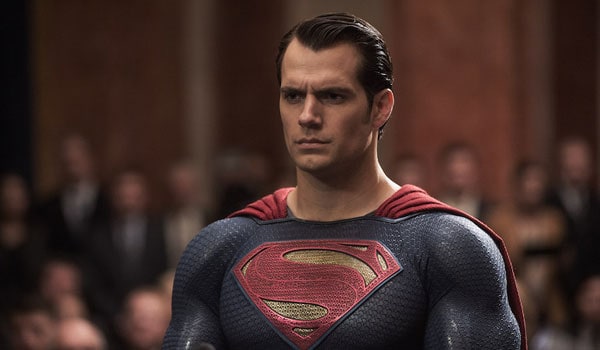 Superman is one of the best-known and most popular superheroes of all-time. He began his life in comic books before becoming a star of both television and film. He is loved for his involvement in exciting storylines and also for his amazing superpowers. Superman's fans know many interesting details about Superman and some amazing facts about his storylines and the other characters with whom he is associated. However, Superman's body is something that most people know very little about. Here are five facts about Superman's body.
1. A Vaccination is the Reason That Kryptonite Harms Him
The fact that Kryptonite causes harm Superman is fairly well-known. However, what most people do not know is the reason why Kryptonite has this effect on him. When this character was first introduced, Kryptonite didn't even exist. Over time, the character was adapted and it got added to the stories that Kryptonite could harm Superman. Clayton 'Bud' Collyer supplied the voice for Superman on a radio show. Following a vaccination, Collyer wanted to take the week off. A storyline was created where Superman was put in a trap of Kryptonite for a week as this would allow someone else to cover the voice of Superman and simply make groaning noises as if he was in pain. For Superman to experience this pain, the writers had to adapt the storyline to make Kryptonite harmful to Superman.
2. He Can Shapeshift
Some of Superman's powers are well-known and appear in many different storylines that feature this character. There are other powers that have appeared on just one or two occasions. One example of this is his ability to shapeshift. This appeared in Superman #45. This storyline was written by Bill Finger and the illustrations were provided by Ira Yarbrough.
3. His Blood Can Make Vampires Explode
Throughout his history, Superman has come under attack in many different ways. In Superman #180 in 2002, Superman found out by accident that his blood had special powers. When he was bitten by Dracula in this storyline, he accidentally discovered that his blood had the power to blow up vampires.
4. His Eyes Have Telekinetic Abilities
Most Superman fans are aware that he has special visual abilities that have come in to play for both defensive and offensive purposes on many occasions. One of his lesser-known visual abilities is telekinesis. The perfect example of when he uses this ability is in the film 'Superman IV: The Quest for Peace'. Moviegoers watched him heat up a rifle in a police officer's hands before removing it from him using only the power of his eyes.
5. He Doesn't Need to Eat
This one may come as a surprise, especially if you have ever watched Superman eat in a film, but he doesn't actually need to eat food. On the occasions in the films and comics when he does eat, it is for entirely social purposes. Superman gets all his energy from the sun and doesn't even need to drink. In earlier versions of Superman, the superhero doesn't even need to breathe.