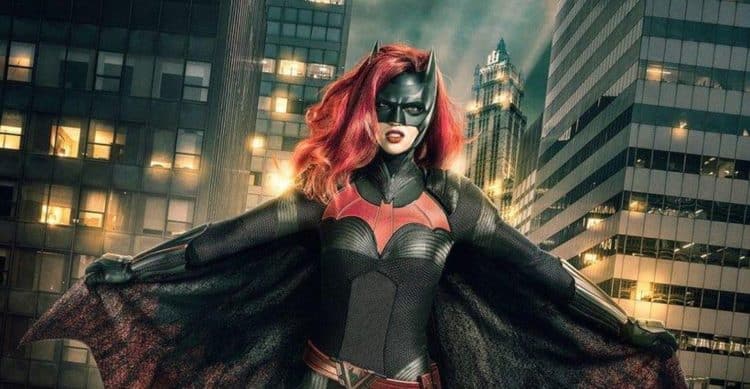 Replacing a lead on a favorite TV show that's watched by so many people is definitely difficult as those at the CheatSheet might agree, but replacing anyone that folks have become used to is increasingly hard since audiences create an attachment to their favorite shows and more often than not don't want to see them changed for anything, even if it happens to be a good reason or just plain unavoidable. In some cases though this switch can be a good thing and can lead to bettering the show in a way or at least keeping it on track since without the character things might have gone off the rails a bit. While you might be expecting to see Batwoman on this list I did leave it off for a good reason since we haven't seen as of yet just how Ruby Rose's departure is going to alter the show in any way, though it's fair to state that the emergence of a new character would keep the show off this list since Kate Kane isn't coming back and is being replaced with another character that will don the cowl and cape. With that being said though there are a lot of characters that have been replaced when it comes to TV, and many new actors that helped their respective shows continue to be a success.
Here are just a few shows that replaced important characters and continued to be successful.
5. Roseanne – Becky
It's amazing to think that there were actually people that didn't realize that Becky had been switched out and it could have been that the new actress was actually a bit more charming than the old one and didn't always act as neurotic or troubled. But the kicker here is that when Roseanne did come back to the airwaves BOTH Becky's made their reappearance, which was kind of surprising but also kind of fitting since they'd both spent a good deal of time on the show. But all in all some people did prefer the replacement to the original, even though a lot of us had a chance to watch Becky grow up along with the other kids. Now if Darlene had been replaced, that might have been awkward.
4. Game of Thrones – Gregor Clegane/The Mountain
The man that chopped off his horse's head in was imposing to be certain and looked as though he'd gladly have his brother for lunch if they ever tangled in a meaningful way, but the man that replaced him later on was an absolute beast and definitely earned his on screen nickname. It was kind of confusing since he did look a bit younger than the man that played his supposedly younger brother, but by the time he'd been on screen for a bit it was kind of obvious that he was a worthwhile replacement, and the seasons leading up to the highly anticipated Clegane Bowl between the Hound and the Mountain were tense indeed.
3. Family Guy – Meg
It feels fair to say that a lot of people might never remember a time when Mila Kunis didn't voice Meg Griffin since the original voice actor didn't stick with the show all that long. But Meg has been the family's whipping post for so long that it's hard to remember a time when was anything other than this considering how badly they treat her. In episodes that have been set in the future Meg's role has changed dramatically from time to time, but Mila's voice has always managed to make her stand out just a bit more since she's not too forceful when she speaks but there's just enough force in her voice that people are bound to listen.
2. Bewitched – Darrin
There are some people that would argue that no one noticed when the part of Darrin was switched out and there are those that would say of course they noticed. One of the deciding factors though is that no one cared since the show went on and those that truly had an issue with it had the chance to not watch it in the first place. This is what a lot of people don't tend to understand when it comes to switching out actors, some are bound to do a better job and make the show a little more complete while some are just there to make sure things run smoothly and don't force the writers to come up with an idea of where the character might be.
1. The Fresh Prince of Bel-Air – Aunt Vivian
Some folks actually found themselves getting upset over this one for one reason or another since Aunt Viv was a very central character to the show and a lot of people had grown loyal to the character and the actress. When she was switched though the quality of the show didn't really go up or down, as it remained just as funny and had just as much of an impact on the viewers since the content didn't change in the least.
Sometimes it's the overall story, not just the actors that make a TV show a success.