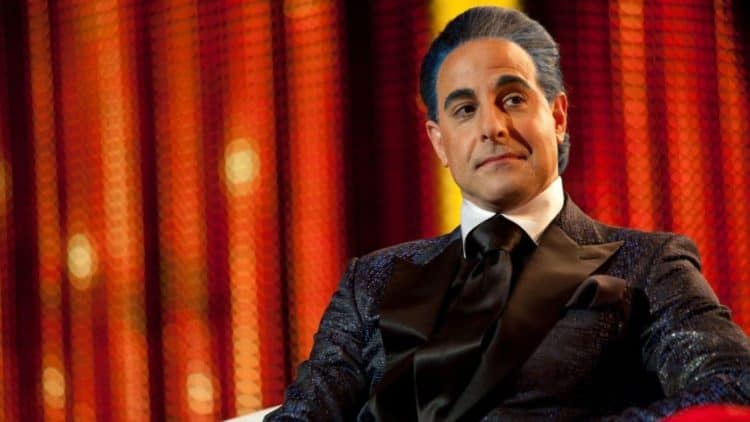 Out of all the desirable men in Hollywood, there are only a couple that tick off the box of talented actor and style icon, at the same time. One of them is Stanley Tucci. The actor is of Italian descent, and was born and bred in New York City. He started out acting at a young age, and made his first film debut in 1985. The rest was history. Through the years, he has starred in numerous plays, films, and television series, and has worked with top filmmakers and co-actors. He has even gone on to direct, write, and produce his own projects. There's always something new to discover about him, as he never fails to amaze his followers with his new ventures. In 2021, Tucci wore a different hat, and hosted a travel documentary series for CNN called, Stanley Tucci: Searching for Italy. He brought viewers to the different part of Italy, and showcased the most mouth-watering of dishes. This was another feather in his cap, and one that allowed him to win a Primetime Emmy Award for Outstanding Hosted Nonfiction Series. This is just one of the times Tucci showed us that he is capable of upping his game time and time again. Here are five other times wherein Tucci proved that he is more than just a style icon:
5. The Devil Wears Prada
Tucci's portrayal of art director, Nigel Kipling, is already iconic. His character helped newbie Andy, portrayed by Anne Hathaway (The Princess Diaries), learn the ropes of the cutthroat fashion industry. He acted as the reliable colleague every new hire can count on. The film is filled with the most fashionable attires and memorable characters, which is one of the reasons by Tucci fits his role to a T. He is able to carry all his stylish outfits with ease, while at the same time, showcasing his acting prowess. It was the best of both worlds.
4. The Lovely Bones
One of Tucci's most difficult roles to date was when he portrayed the character of George Harvey, a child molester and serial killer, who murdered the main character of the film, Susie Salmon, portrayed by Saoirse Ronan (Lady Bird). It was a heavy and challenging role that is far from the other characters Tucci has portrayed in the past. Tucci got down to business, and went through leaps and bounds to create his character. He did his research by watching countless documentaries and reading books about profiling and catching serial killers. All the hard work paid off, as his portrayal earned him an Academy Award nomination for Best Supporting Actor.
3. The Hunger Games
Who could forget Tucci donning the colored hair and over-the-top outfits in the hit science fiction dystopian adventure film franchise, The Hunger Games. Tucci portrayed the role of Caesar Flickerman, the Master of Ceremonies and commentator of the deadly Games. His character showed moments of lighthearted madness, as he interviewed the tributes, and helped them prepare for the Games. This was one of the few times wherein the storyline of the film did not feel as tense and heavy as it was supposed to be. Tucci knew how to carry Caesar's colorful and mysterious personality, and did it with such flair.
2. Spotlight
The award-winning film is based on a true story, and followed a group of investigative journalists, as they unravel the child sex abuse that happened in the Boston area by a number of Roman Catholic priests. This sensitive subject matter was harrowing, and shocking beyond words. Tucci portrayed the character of Mitchell Garabedian, an overwhelmed and overworked lawyer, who was monumental in helping the journalists get more information on the abuses. Tucci's character seemed to be perennially on edge and hot-tempered. It felt like seeing a totally different persona play the part. The role showed Tucci's versatility and range as an actor, and proved that he has still got it after all these years.
1. Big Night
The 1996 cult comedy marked Tucci's directorial debut, and one that he also co-wrote and starred in. Call it a triple threat of sorts. The film followed the lives of two Italian immigrant brothers, Secondo and Primo, portrayed by Tucci and Tony Shalhoub (Monk), as they try to make their Italian restaurant, Paradise, a success. The two brothers struggle with external factors that upend their efforts with such humor and rawness. The film received critical acclaim, and bagged a whole lot of nominations and awards. It was a great start to a promising career filled with surprises.