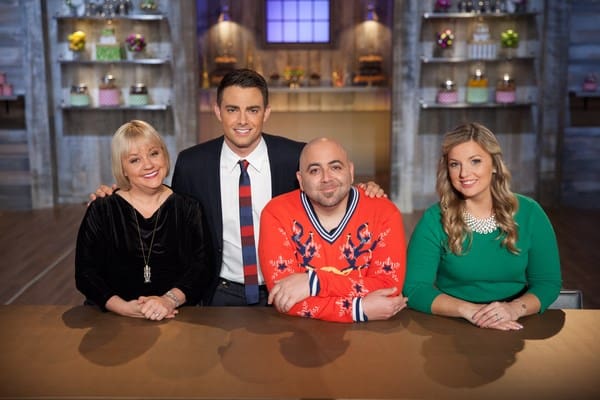 Viewers who love Christmas and baking are thrilled with each installment of "Christmas Cookie Challenge." It's a show that airs on the Food network, and the special focus is on holiday cookies. What makes this show is so special is that it brings back memories for many of us, of our childhood. For the contestants, it is a little sweeter and each gets to show off their baking skills and compete for the chance to win the grand prize. If you haven't yet tuned in to this fun and exciting show, here are five things you need to know about "Christmas Cookie Challenge."
1. It's filled with tips on cookie baking
As the holidays approach, so does the season for throwing parties. Have you ever envied the hosts/hostesses who have remarkably beautiful and tasty treats? Have you ever wondered how they create them with such perfection? "Christmas Cookie Challenge" is a show that follows talented bakers as they make unique Christmas cookies, but these must be very special if they want to win the prize. Viewers get to watch how they do it and in addition, hear them explain how they did it. There are actually some very good tips on cookie baking shared on the show.
2. Feedback from judges is useful for everyone
We can see what the cookies look like and learn how to make them, but it's impossible to know what they actually taste like or to gain a sense of what is great about them and what may need improvement. The judges help to clear all of this up for the home viewing audience. They sample the treats and then give their brutal assessments of what worked and what didn't. This is very much a learning experience for the contestants and the viewers.
3. Decadence is to the fore
The holidays are a very special time of year. It is filled with beautiful decorations, amazing food creations and decadent desserts. "Christmas Cookie Challenge" inspires viewers to take the new knowledge that they gain from watching and to give them a try themselves. The show teaches us a lot about decorating and presentation. This is an important part of creating memorable times with family and friends. Who would believe that a cookie could become the topic of multiple conversations? The most decadent and tasty treats are produced on "Christmas Cookie Challenge," so if you're looking for something new to try to please your friends and family this season, this is the show to watch.
4. The competition is exciting
There are two things that make the challenge so exciting. The first is the satisfaction of winning the title of Master Baker. This kind of recognition is something that is more valuable than any other prize, but it's not all that the winner of the baking challenge received. There is also a $10,000 cash prize for the winner of the competition. These two factors are what up the stakes so significantly. Each baker knows that they are up against some stiff competition and it makes them give it all that they've got. This is great for viewers, especially for everyone who is looking for a little inspiration for the holiday season. It's a win-win situation for everyone, but especially for the baker who makes it to the top and claims the prizes.
5. The judges are tough
This year's "Christmas Cookie Challenge" is not for the faint of heart. The five bakers who compete against one another know that their reputations are on the line. The judges are no push overs. Duff Goldman, Sherry Yard and Damaris Phillips join host Jonathan Bennet in this stiff competition, but they don't take it easy on the bakers. If something is even slightly off, they're right on it. Their job is to point out anything in the appearance, texture or flavor that could have been improved upon and sometimes we're fortunate enough to hear their recommendations on what would have worked the best. They're tough, but fair, because they also give praise and credit where it is due. We, along with the contestants also hear about what worked well and why.