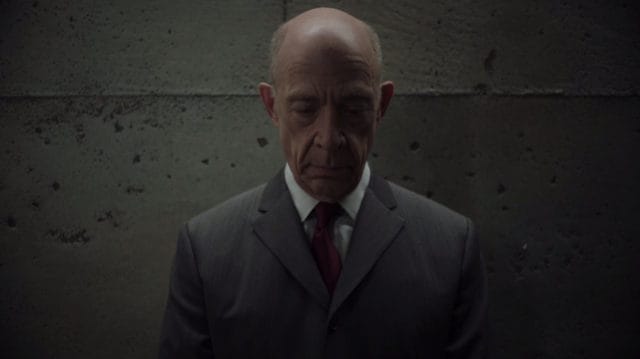 Starz just released a full trailer for their upcoming show Counterpart which stars J.K Simmons. The show is scheduled to premiere on 21 January, 2018 and is set to bring a new perspective in the world of sci-fi shows. Many people who have watched the trailer will agree that it is something to look forward to and as usual, most sci-fi shows are founded on mysteries and try to explain some unforeseen occurrences, most probably highlighting what might be the case in the future.
This is what the plot of Counterpart is mostly about and you will find it interesting to follow if the trailer released is something to go by. So, what is really included in the show and what should everyone expect to see? Here is what we have gathered from the trailer and different comments from people affiliated to Starz.
Trailer:
Counterpart: Starz New Sci-Fi Series
To get a glimpse into the things included in the show, we will begin by analyzing the trailer. It begins by offering an insight that points out that about 30 years ago when the Cold War was at its peak, an experiment was done and something went wrong such that they opened a passage in which whenever you passed through the door you would exit on the other side, which is identical to ours. Basically, the thriller keeps tabs with Simmon's Howard Silk, which is a lowly cog that exists in the bureaucratic machinery owned by a United Nations spy agency that is based in Berlin. He comes to discover that his organization has been keeping a secret about crossing through a parallel dimension, and this thrusts him to a shadow world full of intrigues, double cross, and danger. At this level, the only person he is able to trust is his identical counterpart who comes from the parallel world.
The theme of identity and mystery
According to the trailer, the show is more about exploring the theme of identity and gets the viewer to ask questions about our existence and things that could possibly happen to the human race and world at large. It also gives a glimpse to lost love and generally helps to pose the question "what would happen if our lives were different?". It offers an interesting perspective into the human cognitive capabilities as well as our perception about our existence and helps to draw the line between reality and perception.
It is seen that Simmons leads a life full of regrets and boredom, but his seemingly boring life comes to a crisis when the truth is exposed highlighting the existence of a parallel world that is much like ours and with people like us who are a bit different in behavior and satisfaction. As if that was not to end his frustrations, he is sent into a state where he comes in contact with his double from the other world. Simmons plays both roles and the idea within the film is completely original and it recalls Another Earth done by Mike Cahill in 2011. But some people feel the fact that Starz gave the plot too early might affect ratings later as not many will find it different from other sci-fi shows with similar plots. Tell us what you think about the show and particularly its trailer.