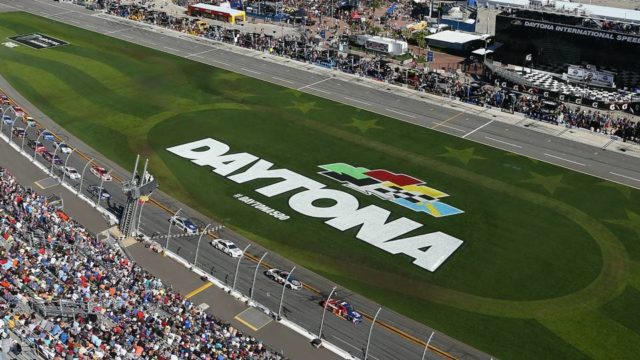 A lot of racing fans were in attendance or watching closely as the Daytona 500 kicked off the NASCAR season with as much excitement as usual in a bid to introduce a new system and new racers that could possibly be seen to push forward as the season continues in Atlanta. So far what we know from Daytona is that anything can happen like usual and the most unexpected outcomes are likely to come true if everything aligns just right and the moment is taken and not squandered by those in the driver's seat.
It's a new season and it's time to go racing.
5. It's too soon to pass judgment on the new system.
Some people liked it, some people didn't. The new system involves breaks between the stages and was blamed in part for the overly aggressive driving that caused so many wrecks thanks to the point system. But whether you enjoyed it or not it's understood that this is the first race and as a result it's just too early to go blaming the new system for all the woes dished out on the track. Give the system time to settle before making snap calls.
4. Chase Elliott is still the driver to watch.
Anyone that gets praise from drivers like Kusch and Earnhardt Jr. should be considered worth watching since the greats don't typically throw their support behind just anyone that can drive. It's true that he didn't finish all that great but he did manage to lead for 39 laps and that's something to take note of. He might be swinging into Victory Lane sooner than people think if he keeps up his forward momentum.
3. Rookies need to watch out.
It could happen to anyone really but this time a lot of the rookies seemed to get bound up on the same kind of crash scene that nailed Chase Elliott just last season. It's not something you want to happen but it can happen all the same and it's a tough time to start out your career in Daytona when you're finishing in the last several spots due to a miscalculated turn or driving through someone else's mess.
2. Ford could be making a comeback.
Six of the top-ten finishers were from Ford, so that could be saying something. It's been about 14 long years since Ford took a NASCAR Championship, but it could be that this is the year that they're due to come out on top again. Chevy and Toyota might still be the top contenders and the teams to beat, but Ford is looking like it might be setting up to take a serious run at the title.
1. There's a lot more to come yet.
This was the Daytona 500, it's going to get a lot crazier from here on and anything could possibly happen during the rest of the season. Winners could rise, champions could fall, and for any one of the racers out there it could be a moment to shine like never before.
Like I said, let's go racing.