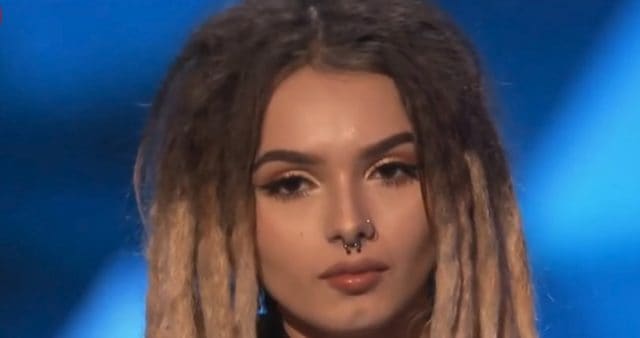 Zhavia Ward is at this time starting to make her way up was a singer and seems to be on the fast track to making some serious money. She's not even old enough to drink yet and she's already making more than many adults thanks to her natural talent and her ability to shine in front of a crowd. At this rate it looks like we'll be talking about her, hopefully in a good way more often than not, for some time to come. As teen sensation at this moment she's been tearing it up and doesn't show any signs of stopping anytime soon.
Being a celebrity seems to be a young person's game these days.
5. She competed on the Fox show The Four.
She made it all the way to end but was beaten out at the last round, which is heartbreaking since coming so far and then losing is hard to fathom. Still it's something she can be proud of and take away as an experience when she's moving on to a career in music since winning isn't always the way to go about starting what could be a stellar move into the music industry. Like several others she'll no doubt show just what she can do even without winning the show.
4. She's being signed to a big record deal by Columbia Records.
Those that sign musicians aren't always looking for the winners of such contests, they're looking for those that they believe can be the face of their company or at the very least a welcome addition that can help them increase their influence. Obviously Zhavia impressed someone over at Columbia as they decided to offer her a contract that will eventually net her millions if her music continues to impress.
3. She's 17 years old.
A lot of celebrities seem to be starting younger and younger within the last few decades and it's great to see, but it also carries with it the likelihood of burnout among those that burn too brightly too fast. It's not a foregone conclusion thankfully for any celebrity but it is still something that needs to be addressed since the probability of getting too big too soon can wear on a lot of people and can make it more likely for failure to occur. Let's hope it doesn't happen with Zhavia.
2. She's expected to be the next big thing.
Columbia is putting a lot into her budding career and is banking on her to be the next big thing when it comes to music. Hopefully their faith is well-founded and she will continue to produce the kind of music she's already shown that she's capable of. There's a lot of hope and expectation riding on her shoulders at this point and it would be great if it all came to fruition.
1. She still has a modest number of followers on Instagram.
There's no doubt her number are going to be rising as she continue to climb her way to the top, but as of right now she's just over a thousand and still climbing. With Instagram however followers can start popping up the moment they learn about someone.
She's making her way up.