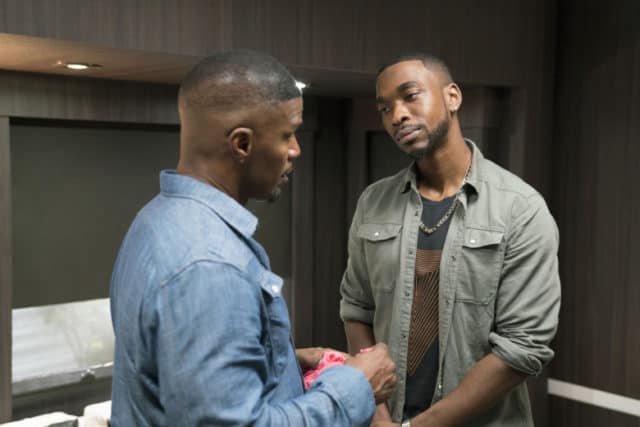 White Famous is a new TV show that will be starting up on October 15. It is a collaboration between Lionsgate TV and Showtime, which will be the TV channel that will be broadcasting the TV show. Like its name suggests, it is centered around a black entertainer's search for fame, which is fictional in nature but nonetheless based on the real stories of real people.
Here are five things that you may or may not have known about White Famous:
White Famous Is Contrasted with Black Obscurity
The title of White Famous refers to a real concept that can be contrasted with a related concept called "black obscurity." Most people should be able to get a good idea of what these two concepts mean based on their names, but if not, the gist of it is that "white famous" is the ability to overcome one's color to achieve top-level stardom instead of languishing in continued "black obscurity." Unsurprisingly, reaching that level is something that comes with a lot of costs and compromises, which are a focus of the TV show.
Standard Sitcom Setup
With that said, the starting situation for White Famous can seem like a rather standard sitcom setup. In short, Jay Pharoah is playing Floyd Mooney, a black stand-up comedian who is satisfied with his current success but has the potential to reach an even higher level so long as he is willing to compromise. He has a son named Trevor, who lives with his ex Sadie, who he still seems to love. Finally, Mooney has a roommate named Ron Balls, who serves as his professional adviser in addition to being something of a mooch.
Jay Pharoah Has Some Personal Experience
Speaking of which, it is interesting to note that Jay Pharoah might have some personal experience when it comes to the subject of making compromises for the sake of achieving success. After all, while he was something of a sensation when he was on Saturday Night Live, his success was based on what seemed like an endless succession of impersonations of other people instead of him being permitted to play his own characters.
The TV Show Is Inspired By Jamie Foxx's Personal Experience
Jamie Foxx is in the TV show playing not a fictional character but rather himself in the middle of fictional events. With that said, it is even more interesting to note that White Famous is based to some extent on Foxx's personal experiences, which provide it with a better foundation on which to build its narrative. Based on this, some people might be curious about how Foxx got started in the entertainment industries. If so, they should know that he was indeed a stand-up comedian at the start.
Created By Tom Kapinos
White Famous was created by Tom Kapinos, who is serving as one of the TV show's executive producers along with Jamie Foxx, Jamie King, and Tim Story. Primarily, Kapinos is best-known for being the person behind Californication, which was a comedic drama that started up in 2007 and continued running until 2014. However, some people might know him better for being the person behind Lucifer, which is based on a particular version of the character that comes from DC Comics.
Save