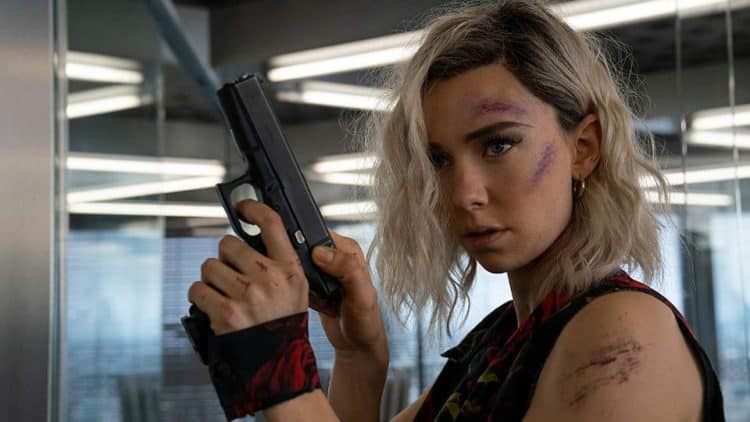 Vanessa Kirby is an English actress who started out on the theater stage before getting started in both movies and TV shows as well. She has received a significant number of awards and accolades for her acting, most of which have been in relation to her work on the theater stage. One of her latest roles will be a character on the upcoming Mission Impossible 6, but at this point in time, not too much information has been released, meaning that interested individuals will have to wait for more news to come out as production proceeds.
Here are five things that you may or may not have known about Vanessa Kirby:
Raised in Wimbledon
Kirby was raised in Wimbledon. This can sound funny to people who watch tennis, but it should be noted that the district of London called Wimbledon is home to the Wimbledon Tennis Championships. It is interesting to note that Wimbledon has been a site of human settlement for a long, long time, as shown by the hill fort on Wimbledon Common that is believed to have been raised at some point during the Iron Age.
Best-Known for Theater
Primarily, Kirby is known for theater. After all, she has starred in numerous theater productions. For example, she starred in All My Sons, Ghosts, and A Midsummer Night's Dream at the Octagon Theatre Bolton in 2009. These roles provided her with the reputation that she needed to land more and more starring roles, with examples ranging from Isabella in Women Beware Women to Rosalind in As You Like It.
Turned Down By Bristol Old Vic Theatre School
Initially, Kirby had planned to go to Bristol Old Vic Theatre School, but unfortunately, she was never given the chance because she was never accepted to that particular school. As a result, Kirby decided to take a gap year, which she used to travel before she went on to study English at Exeter University. However, Kirby did not stop pursuing her interest in acting, as shown by how she turned down a place at the London Academy of Music and Dramatic Art when she was signed by a talent agency.
TV Debut on The Hour
In 2011, Kirby had her TV debut on The Hour, which was a BBC drama centered around the launch of a new current affairs TV show at the time of both the Suez Crisis and the Hungarian Revolution. In total, she appeared for three episodes as a character named Ruth Elms, which was not a particularly important role but nonetheless paved the way for further appearances in further series.
Played Princess Margaret in The Crown
Kirby was the one who was chosen to play Princess Margaret in The Crown, which is a biographical drama focused on the rule of Queen Elizabeth II. For those who are unfamiliar with the name, Princess Margaret was the younger sister of Queen Elizabeth II as well as at one time, second-in-line to the throne because their parents had no children besides them. Some people still see Princess Margaret in a controversial light because of her divorce as well as her relationships with other men.