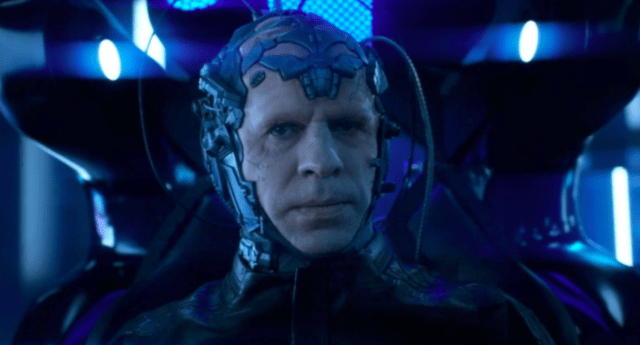 "The Thinker" is the latest villain on the CW show "The Flash." After three seasons of speedster villains, the show made a promise to fans that it would return on a bit of a lighter tone. This is the main reason behind the introduction of the Thinker. However, fans usually aren't just satisfied with knowing who the villain is, they want backstory, insight and more into what motivates this "bad guy" to do what he does. If you are one of these knowledge seekers, then you are in luck. Here you can learn five interesting facts about this thinking bad guy.
There have Been Four Different Versions of the Thinker
DC comics is known for many things. The one thing that the company takes a great deal of pride in is the legacy of characters they introduce. For example, Flash is a legendary character — a name that has been handed down to several characters through the years, from Wally West and Barry Allen to Jay Garrick.
The Thinker is yet another legacy character. There have been four versions of this villain in the comics, with each one having a unique way of being evil. While not all of the Thinkers have faced The Flash, several have.
The Real Identity of DeVoe
Many fans of The Flash found themselves trying to figure out just who Clifford DeVoe was as he was introduced as the villain. A genius inventor who used unique, self-made technology to create the "thinking cap," which his name was derived from. This is where his powers came from. However, what many fans came to find out is that DeVoe was actually a member of the Injustice Society. He is also considered to be one of the Flash's oldest enemies.
The New Thinker is a "Mash Up" of all the Old Versions
Microchips and telepathy are just a few of the super powers that are offered by the latest version of The thinker. This is a unique perspective on this foe that was first introduced in the comics decades ago. Fans will see that the version seen on television is one that takes something from each of the four previous versions to create a unique villain that is capable of giving the Flash a run for his money during the fourth season of the show.
The Ultimate Goal of the Thinker Remains Unknown
For the majority of the season, the fans of The Flash get to see the Thinker creating a whole new batch of metahumans. He does this using Team Flash, and even Barry. The true goal and objective he has stays a mystery but each episode reveals a bit more about what his ultimate goal is.
The Thinker is One of the Oldest Villains to Go Against the Flash
The Thinker and Flash first clashed in comic books back in the 1960s, which makes this one of the oldest villains going up against Flash in this entire series.