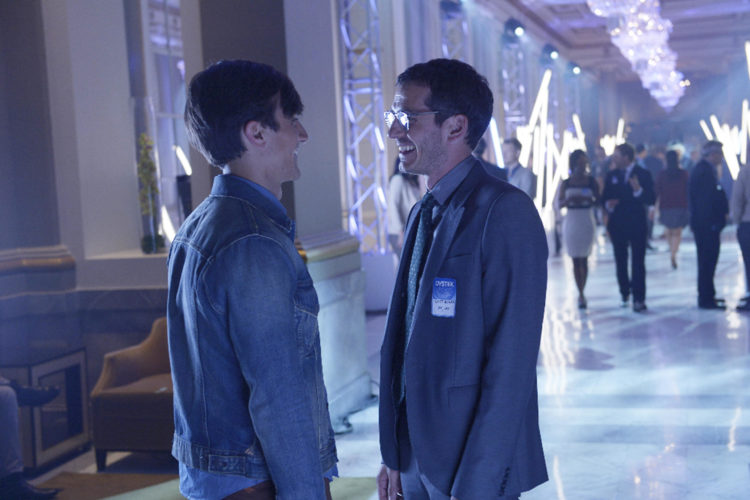 Tate Ellington is an American actor who has shown up on the theater stage, the TV screen, and the movie screen. Some people will recognize him as a side character on Remember Me, while other people will recognize him through a more recent role on Quantico. Even more recently, it is interesting to note that Ellington has a role in The Brave as well, which has just started up on September 25.
Here are five things that you may or may not have known about Tate Ellington:
Born in Madison, MS
Ellington comes from the city of Madison in the state of Mississippi. Much as it sounds, the place was named for the Illinois Central Railroad's Madison Station, which in turn, was named for President James Madison. For most of its existence, the city of Madison continued to expand because of its proximity to the transportation routes, which is something that it shares with numerous cities situated not just throughout the United States but also throughout all of the countries of the world.
Played Football in School
When he was still a student, Ellington attended a private school called the Madison-Ridgeland Academy, which as its name suggests, which can be found in the city of Madison. There, he played center for the school's football team for a total of three seasons, which was in addition to his interest in art and theater.
Studied Art and Theater in University
Ellington had the chance to go to the Savannah College of Art and Design on a scholarship, but in the end, he decided to go to the University of Mississippi. There, he did a double major, which happened to be in Art and Theater. As a result, Ellington graduated from Ole Miss with a bachelor's degree in theater performance, which him with more of the expertise and experience that have enabled him to embark on a professional career as an actor.
Won an Award for His Role in The Elephant King
In 2006, Ellington managed to win an award for his performance in an indie romantic drama called The Elephant King. To be exact, it was the award for Best Actor at the Brooklyn Film Festival, which is an event that puts the focus on indie movies while also promoting said place as a center of cinema in the United States. For what it is worth, the Brooklyn Film Festival is relatively new for an event of its kind, as shown by the fact that it started up in 1998.
Best-Known for Quantico
Chances are good that most of the people who recognize Ellington will recognize him because of his role as FBI trainee Simon Asher in the drama thriller Quantico. His role in the TV show has come to a close because the character's narrative has reached its end, but suffice to say that the character made a lasting impression through his sacrifice. On the plus side, the end of one role could mean opportunities for more roles, as shown by the fact that Ellington will be playing a character in an upcoming horror movie called The Endless.
Save
Tell us what's wrong with this post? How could we improve it? :)
Let us improve this post!