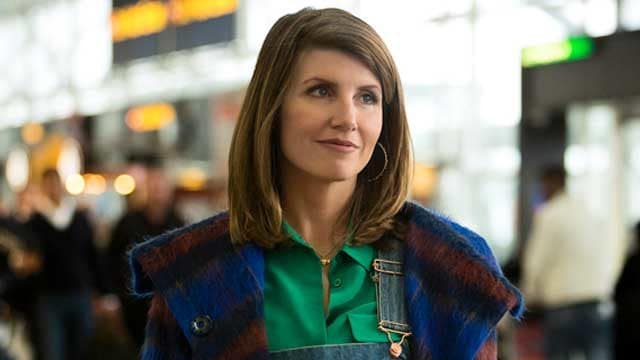 Irish actress Sharon Horgan is best known for her role as Sharon Morris in the television series "Catastrophe" and as Elaine in "Man Up." The general public has seen her in action as an actress, but what many of her fans don't know is that she is a multi-talented professional in the film industry. She has made some significant contributions in other areas of the business that often go unnoticed unless you're seriously delving into her impressive resume.
Here are five things that you didn't know about her.
1. Sharon Horgan is a brilliant writer
In addition to starring in several television series and a few films, she has also written several of them. To her credit, she's written episodes of "Catastrophe" as well as four episodes of the television series "Divorce" in 2016. With fifteen writing gigs to her credit, others include "Motherland" (2016) and "The Circuit" which is a television movie in the same year. Other films that she's written are "Dead Boss" (2014), "Bad Management" (2013), "Bad Mom" (2011), "My So Called Life Sentence" (2011), and "Little Crackers" television series in 2012.
2. Sharon is also a producer
She has served as executive producer for episodes of the television series "Bliss" (2017); "Pillow Talk" 2017); "Catastrophe" (2015-2017); "Divorce" 2016-17); "Motherland" (2016);"Little Crackers" (2012); "Dead Boss" (2012) and "Pulling" (2006-9). In addition to TV series, Horgan has produced many movies such as "The Circuit" (2016), "Jason Byrne in Ireland" (2016); Katherine Ryan in Ireland" (2016), the TV mini-series "Glued" (2016); the TV movie "Lolly Adefopfe's Christmas" (2014); "Dead Boss" (2014), "Bad Management" (2013) and "Pulling" (2009).
3. She is married with two children
For fans who want to know a little bit more about her personal life, the 46 year old actress was born in July of 1970 in Hackney, London, England. She married Jeremy Rainbird in 2006 and the couple has two kids. She leads a full life but has successfully managed to balance a highly successful career while managing to maintain a family life at the same time. This is no small feat, which attests to her competence and versatility. When Sharon is away from home, she makes sure to spend Face Time with her daughter to keep the family bonds secure.
4. Her brother is a famous athlete
Sharon is the sister of Shane Horgan. He is a successful Irish rugby player. The brother and sister grew up on a turkey farm to parents and three other siblings. While not overly large, there were plenty of Horgans around in the family of seven.
5. An average girl prior to stardom
Fans love finding out what their favorite stars did before they became famous. Sharon had an interest in the film industry from an early age. She attempted to get her career going in London, but her application for every major acting school in London was rejected. She accepted employment at a job center and spent five years working there. She also spent several years working at a bong shop in Camden. At age 18, her television debut happened when she accepted the part of an amateur backup dancer for the band of a friend (1989). Because she wasn't being offered roles that she felt good about, she began writing, producing and starring in her own creations. She received an Emmy nomination in 2015.