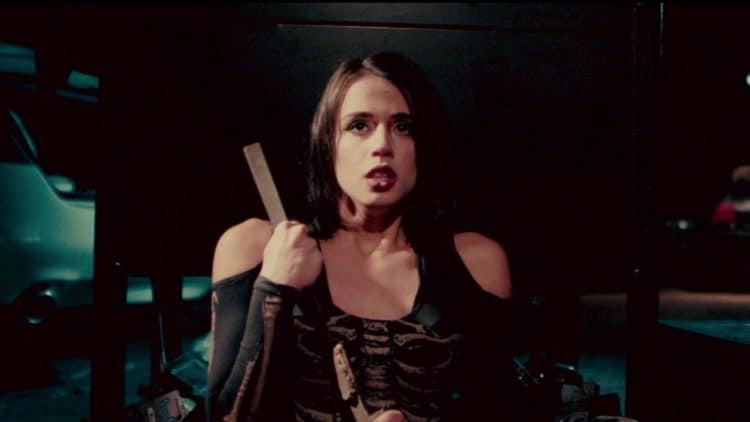 If you take one look at Jenna Kanell's acting resume, you'll probably be pretty impressed. Although her name may not be as widely known as some other people in the industry, Jenna has had the kind of career that lots of actors can only imagine. In the years since making her on screen debut in 2010, she has gone on to earn nearly 50 acting credits. The last couple of year shave been especially good for Jenna. In 2020 she starred in the series Jenna Misconstrues Everything and in 2021 she landed a role in the popular Disney+ series, WandaVision. If Jenna keeps going at her current pace, there's no doubt she will become more widely known. Here are 10 things you didn't know about Jenna Kanell.
1. She Is A Massachusetts Native
Jenna was born and raised in Massachusetts although her family eventually moved to the southern United States. She once had a Boston accident, but it faded away after years of living outside of the area. It's unclear exactly where Jenna lives these days but she appears to be somewhere in Georgia.
2. She Practices Martial Arts
Staying active is important to Jenna and she does her best to incorporate physical activity into her regular routine. One of her favorite ways to stay active is by practicing Krav Maga. This style of fighting was developed for the Israeli Defense Forces and includes a wide array of techniques.
3. She Is Done Lots Of Behind The Scenes Work
Being in front of the camera is what has been getting Jenna the most attention lately, but she also knows how to work her magic behind the scenes as well. She is a talented filmmaker who has written, directed, and produced several projects. There's no doubt that we'll be seeing even more behind the scenes stuff from Jenna in the future.
4. She Was In The Vampire Diaries
Jenna hasn't gotten her big break yet in terms of being able to star in a mainstream project, but she has had some guest spots on some really popular TV shows. She appeared in an episode of The Vampire Diaries in 2014 in which she played a teenage girl named Jessie.
5. She Is Part Of The LGBT Community
Jenna is the kind of person who has always been very proud of who she is and she isn't afraid to share that with the world. She identifies as queer and she often uses her platform to speak up for LGBT rights and other human rights causes. It's unclear whether or not she's in a relationship at the moment.
6. She Gave A Ted Talk
Jenna has accomplished some pretty impressive things over the years. In 2016, she gave a Ted Talk titled "A Bee Showed Me That Limits Are Lies" which was inspired by a short film she created called Bumblebees. To date, Jenna's talk has gotten more than 27,000 views on YouTube.
7. She Is Vegan
Jenna is very mindful about what she puts into her body. She follows a vegan diet and she often shares food related content on her Instagram story. There's no information on why she chose to become a vegan, but she seems very happy with her choice either way. While some may think vegans don't have many options, Jenna loves trying different foods.
8. She Loves Connecting With Fans
Jenna is the type of actress who genuinely enjoys getting the chance to talk to the people who support her. Jenna uses her social media presence as a way to interact with her fans from all over the world. Not only is she great about responding to questions and comments, but she also likes to shout out her fans from time to time – especially if they've made some great fan art.
9. She Spends A Lot Of Time Outdoors
No matter how much a person loves what they do, they still need to take the time to enjoy other things. For Jenna, being outdoors is how she likes to do that. When the weather is nice you can usually find Jenna outside enjoying it. From hiking and exploring local trails to swimming, Jenna appreciates every chance she gets to be out in the beauty of nature.
10. She Is Passionate About Disability Awareness
Entertaining and creating content aren't the only things Jenna uses her platform for. She is also a strong advocate for disability awareness and she encourages others to educate themselves. She is a firm believer that people with disabilities should be treated with compassion and understanding which was the basis for her Ted Talk.
Tell us what's wrong with this post? How could we improve it? :)
Let us improve this post!