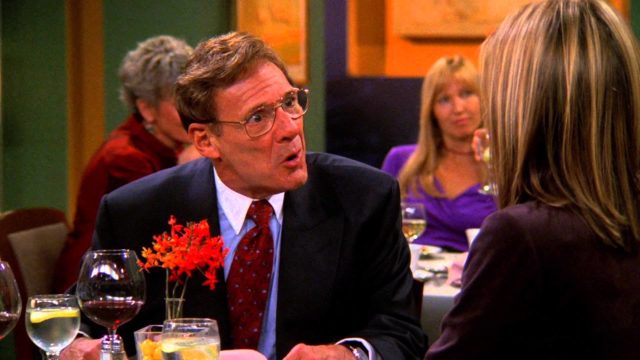 Ron Leibman is a successful actor who has starred in television, film and on Broadway. The 79 year old actor has had a prolific career. Ron Leibman is a Tony and Emmy winner who continues to have an amazing acting career. Ron Leibman has been a steady figure in acting. He is well known to older generations, and is known to newer generations as well.
Here are 5 things you didn't know about the actor Ron Leibman.
He was born in New York City
Ron Leibman was born in New York City on October 11, 1937. His parents Murray and Grace worked in the city's garment business. With his humble beginnings in New York City, Leibman was drawn to a career in acting. While studying at the Ohio Wesleyan University, Leibman pursued his interest in acting. He was a member of The Compass Players, a prominent improvisational troupe that performed cabernet reviews between 1955 and 1958 in Chicago and St. Louis. The Compass Players spawned the renowned Second City. After graduating from Ohio Wesleyan University, Leibman made a name for himself as a successful actor.
His successful acting career
Ron Leibman has had a successful career in film. His films include "Slaughterhouse-Five" in 1972, "Norma Rae" in 1979 and "Garden State" in 2004. He often played characters who sarcastic and authoritarian and was successful at it. Leibman's film and stage career has been award winning and successful. In 1978 Leibman created, wrote and starred in the television series "Kaz". He played an ex convict turned attorney. Although "Kaz" was short-lived, Leibman won an Emmy Award for best actor. Leibman has had an extensive career in Broadway plays. In 1993, he appeared in the Pulitzer Prize and Tony Award winning play written by Tony Kushner, "Angels In America: Part One". The two-part metaphorical play looks at AIDS and homosexuality during the 1980s.
He was married to Linda Lavin
From 1969 to 1981, Ron Leibman was married to stage and television actress Linda Lavin who was also a part of the Compass Players in the 1950's. A successful Tony Award winning Broadway actress and singer, Lavin is best known for her title role in the 1980's television series "Alice". Leibman went on to marry actress Jessica Walter in 1983. The couple have appeared together in stage plays and television including Neil Simon's play, "Rumors" and in an episode of "Law and Order". They currently appear as voice overs in the animated television series "Archer".
He continues to act
The 79 year old Ron Leibman continues to perform on stage and television. He often plays the acerbic authoritarian. In fact, Leibman played Rachel Green's difficult father on the hit show "Friends". Leibman also appeared as Lorraine Bracco's (aka Jennifer Melfi) fellow psychiatrist and confidante.
He teaches acting and stars in an animated TV series
Ron Leibman continues to act and teach drama. He has voiced the animated character of "Archer" on the television series. Leibman also teaches drama at The New School of Drama in New York City as the acting department chair. Ron Leibman and Jessica Walter continue to act together on "Archer" and other venues.
Tell us what's wrong with this post? How could we improve it? :)
Let us improve this post!