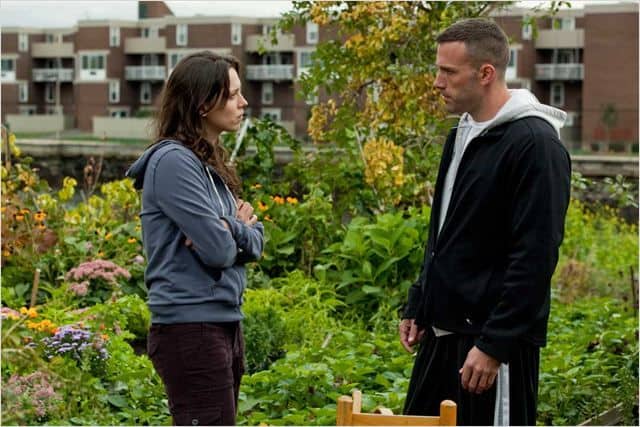 Rebecca Hall is a successful critically acclaimed and award winning actress. She is British-American and got an early start on British television and in British theater before becoming an international film star. Rebecca Hall quickly gained critical acclaim for her roles in theater and film. She is married to American actor Morgan Spector.
Here are 5 things you didn't know about actress Rebecca Hall.
Her dad is a director and her mom is an opera singer
Rebecca Marie Hall was born in London, England on May 3, 1982. Her dad, Peter Hall, is a founder of the Royal Shakespeare Company and a successful English stage director. Her mother, Maria Ewing, is an American opera singer. Rebecca's exotic beauty may be in part due to her mother's African American, Sioux, Dutch and Scottish background. Her parent's divorced in 1990 and Rebecca has five talented half siblings including Edward Hall, a stage director, Christopher Hall, a producer, Lucy Hall, a set designer and actresses Jennifer Caron Hall and Emma Hall.
Her early career
Her talented family helped lead Rebecca into her dream career as an actress. At 10 years old, she was cast as the young Sophie in her father's television adaptation of "The Camomile Lawn", and at 20 years old made her stage debut in "Mrs. Warren's Profession" which her dad directed. Rebecca received the Ian Charleson Award for her performance. While studying English Literature at St. Catherine's College in Cambridge, Rebecca set up her own theater company. She starred in several critically acclaimed stage productions and was a member of the esteemed Marlowe Society. Rebecca would begin her film career in 2006.
Her film career
In 2006 Rebecca Hall's first film role was in "Starter for 10" which was produced by Sam Mendes. Her breakthrough role came the same year when she starred as Sarah Bordon in Christopher Nolan's thriller "The Prestige". Her career hasn't slowed down. She was nominated for a Golden Globe Award for her lead role as Vicky in Woody Allen's 2008 "Vicky Christina Barcelona". Films that followed included Ron Howard's "Frost/Nixon", Ben Affleck's "The Town", Nick Murphy's British horror film "The Awakening", and "Iron Man 3". In 2016 Rebecca Hall was nominated for several awards for her critically acclaimed role in "Christine". She starred as Christine Chubbuck, a troubled news anchor in the American-British biographical drama.
She's married to American actor Morgan Spector
After famously dating director Sam Mendes after his marriage to actress Kate Winslet ended, Rebecca Hall began dating American actor Morgan Spector in 2015. Hall and Spector began dating the year before after meeting while acting in the theatrical production of "Machinal". Spector is best known for his role as Frank Capone in HBO's successful series "Boardwalk Empire" and has acted in theater, television and film. Spector and Hall married in Saugerties, New York in September 2015. Friend and magician David Blaine performed magic tricks at the couple's wedding rehearsal dinner.
What's coming
Rebecca Hall starred in the recent film "Professor Martson and The Wonder Woman", the origin story of the American biographical film about the creator of the character Wonder Woman. She recently wrapped filming of "Homer and Watson and "A Rainy Day in New York", both set for release next year. Rebecca Hall stars with Dan Stevens in the indie romantic comedy, "Permission", which will be released this month.is winter. She will play opposite her husband on the stage production of "Animal" which is set to debut in June 2018 at the Atlantic Theater in New York.
Tell us what's wrong with this post? How could we improve it? :)
Let us improve this post!