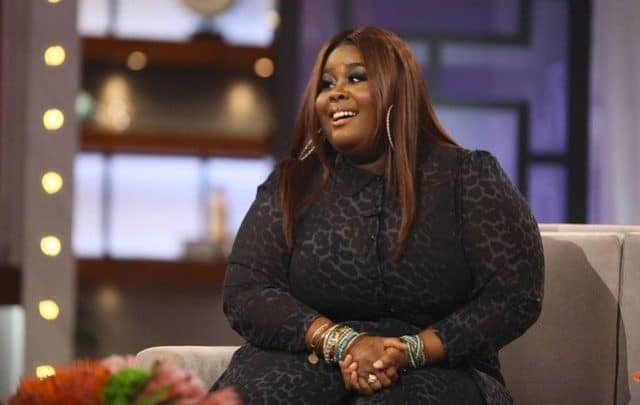 When SMILF came out on November of last year, people knew the show was going to bid well, and it did. Just a little over a week after it was released, Showtime already renewed the show for another season. The comedy show is about a young single mother trying to find her way through life with her relationships, her work, and her family. The latest news on the show is all about Raven Goodwin, a series regular from the first season whose status has just been upgraded from recurring to main. Here are five things you should know about this talented young actress before you start binging on SMILF.
The ultimate child star
Goodwin has been acting since she was four years old. That's quite a career considering she's now 25 years old going on 26 this year. She's also been actively acting all this time, going from show to show. She was a series regular in the shows Just Jordan and Huge, but she's mostly known for her role as Teddy Duncan's best friend in Good Luck Charlie. She's put all of the child star routine behind her as she transitioned into adulthood with shows like Being Mary Jane and of course, SMILF.
Guest starring pro
If you've never seen her on Disney but have wondered why she looks so familiar, that is because she's practically guest starred in everything. Okay, maybe not in everything–but some of the more popular shows out there have featured her talent. Goodwin can be seen on episodes of Malcolm in the Middle, Everybody Hates Chris, All of Us, 30 Rock, Meet the Browns, New Girl, and one of our favorites, Glee.
Lovely & amazing
This young actress is truly one of a kind. Her first ever film was Nicole Holofcener's 2001 Film, Lovely & Amazing, opposite some big names such as Catherine Keener and Emily Mortimer. She played Annie Marks, an adopted African American girl trying to navigate her way through her newfound life in a white family. Goodwin's portrayal of Annie was so impressive; she landed herself an Independent Spirit Award for Best Debut Performance. It was just the beginning for Goodwin, and being only 9 at the time the movie came out, she showed just how promising of an actress she truly was.
Net worth
At 25 years old, Goodwin has amassed herself a net worth of $500k. It may not sound like much for Hollywood standards, but she did all of that by mostly guest starring on shows. Up until her role in Being Mary Jane, the biggest and most regular thing she had done was Good Luck Charlie on the Disney Channel. We wouldn't be surprised if her net worth number shot up through the roof soon enough.
Waffle House
Perhaps one of the biggest controversy, if not the only, in Goodwin's career is the Waffle House dispute. Goodwin apparently got herself kicked out of the establishment a few years ago after being involved in a fight with another customer. We hope she's learned her lesson since then, but we feel that she's probably taken her business someplace else since.