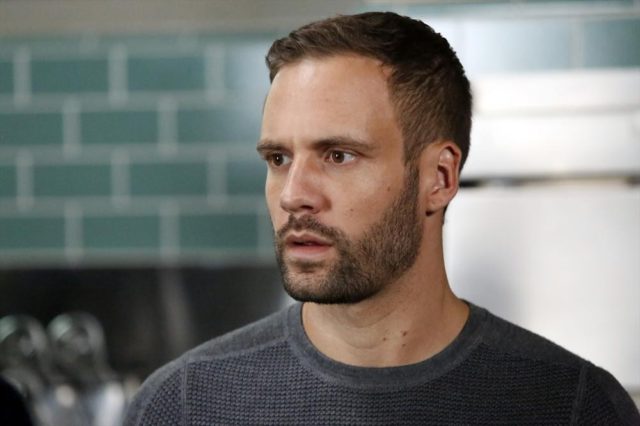 Nick Blood is an English actor that's been on the rise now for a short while. He's currently trying to get into short films and TV series. He's not really that new to the industry but he's not as well-developed as others either. He belongs really to the class of actors that have been actively seeking to enhance their careers over the years but have been stuck doing mostly anything and everything they can get their hands on. His expertise at this moment is still acting but he's going to try and expand as much as he can in the coming years.
Here are a few other things about Nick Blood you might not have known.
5. He joined a local drama club at age 7.
It's kind of encouraging to realize that people are starting to understand what they want to do from a young age. It takes out a lot of the guesswork going into adolescence and establishes a course early on that people can follow. Of course there's always a chance that things might not work out and an individual will need to switch interests, but building upon the first interest should be a big help.
4. In 2009 he and a friend formed a drama club.
This says a lot about him that he actually co-founded his own club. It says that he's a go-getter and knows what he wants and that he's not afraid to just go out and get it. That kind of drive in an actor is what some people really like to see and what some directors are looking for. As far as landing roles and keeping them it can help since it allows people to know that he's in for the long haul.
3. He used to manage an electro rock band.
It's always good to diversify as it gives a person a lot more options in life. Holding down to one thing is great since it shows a lot of dedication and the willingness to stick with something. But being able to branch out and do something else is important since it allows for diversity and a different perspective that can come in handy from time to time.
2. He's been in relatively few films but has a moderate TV resume.
So far he hasn't been a big movie star but he's been fairly big on the small screen. Some actors thrive in big films while others do the same while on TV. When someone attempts to do just as well in both venues it often backfires and reminds them that in order to be just as successful in TV as they are in movies it takes a very special kind of personality that some folks don't have.
1. He's a main part of the cast of S.H.I.E.L.D.
On the show he's a mercenary that actually is tapped by SHIELD and is used on a fairly constant basis. However he has to resign near the third season finale so chances are he might come back, but not in the same capacity.
Keep an eye on Nick Blood, he'll be someone to watch.
Save
Tell us what's wrong with this post? How could we improve it? :)
Let us improve this post!