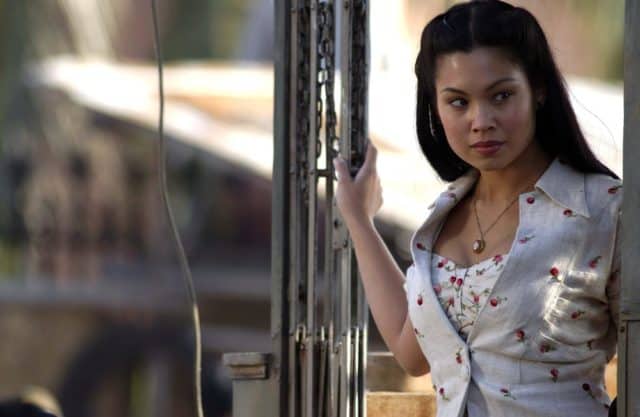 Natalie Mendoza is a well-known actress and model. She was born in Hong Kong on August 12, 1978, but was raised in Sydney, Australia. She began her career on the stage performing in many musicals, such as 'Miss Saigon' and 'Cats the Musical'. She first appeared on television in 1998 in an episode of 'Wildside' and her first movie role was as Tran in the 2000 movie 'Muggers'. She is now best-known for playing Jackie Clunes in the British television drama series 'Hotel Babylon' and also for playing Juno in the horror thrillers 'The Descent' and 'The Descent 2′. Here are five more things that you might not know about Natalie Mendoza.
1. She is From a Large and Talented Family
Natalie Mendoza is from a large and talented family, so it is no wonder she chose a career as a performer. Her mother is an Australian dancer and television personality who is of German and English descent. Her father is of Spanish, Filipino, and Chines descent. He is a jazz pianist and arranger. Mendoza is one of six siblings and each of them has a career in an area of the performing arts.
2. She Formed the Band 'Jackson Mendoza'
In addition to being a talented actress, Natalie Mendoza can also sing. In 1998, Natalie and her sister Rebecca Jackson Mendoza formed a band called 'Jackson Mendoza'. They were signed to Virgin Records and released two singles. One of these reached number one in the Australian charts and the other also peaked at a top ten position. In 2000, Jackson Mendoza disbanded. Their singles were 'Venus or Mars', which was released in October 1999, and 'Ordinary Girl' in August 2000.
3. She Had to Leave 'Spider-Man: Turn Off the Dark'
Natalie Mendoza was playing Arachne in the musical 'Spider-Man: Turn Off the Dark'. This is a musical based on a book by Julie Taymor, Glen Berger, and Roberto Aguirre-Sacasa. The music and lyrics were created by Bono from U2 and The Edge. Unfortunately, Mendoza was forced to leave the show as she was unable to perform due to a work-related injury which happened backstage. She had appeared in just a few preview performances at the time.
4. She Was the Face of 'Voodoo Dolls'
Although she is predominantly known for her acting roles, Natalie Mendoza has been involved in many other types of projects over the years, including modeling. In 2003, she was the face of 'Voodoo Dolls. This is an apparel clothing brand that was popular in both England and Australia where this company had bases. This company was founded in Bondi Beach and features both sportswear and streetwear. It was the first surfing brand to offer a range of clothing in this style designed only for women.
5. She Was Married to Eliot Kennedy
Natalie Mendoza married Eliot Kennedy in April 2006 but the couple divorced in 2010. Eliot Kennedy is a record producer and songwriter who is based in Sheffield, England. Some of the artists with whom he has worked include the Spice Girls, The Wanted, Delta Goodrem, Bryan Adams, S Club 7, and Lulu.
Save