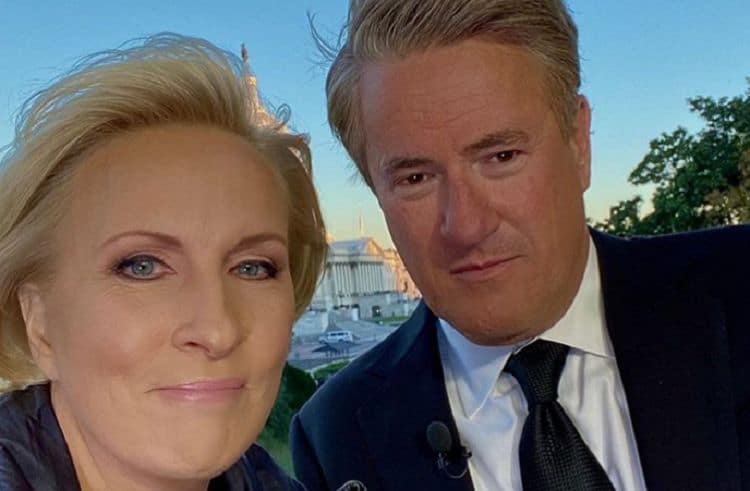 Mika Brzezinski is the co-host of MSNBC's "Morning Joe." She's recently published a new memoir entitled "All Things At Once." She's weathered the ups and downs of life well, doing the best that she can by learning from the experiences and this seems to be the focus of her project. Her memoir asks the question, aimed towards women, "can you have it all?" This is referring to career, family and home. Mika is a talented journalist and although fired from CBS news, she kept it together and simply continued to move on. Her memoirs have caught the attention of women across the country and she has some helpful insights to share as she pursues the answers to commonly asked questions. Here are five things that you didn't know about her.
1. Mika isn't concerned about the opinions of others
After being fired from CBS, she spent a year off and dealt with the emotional fallout, including embarrassment. She called MSNBC to find out what jobs were available. She was told that there wasn't really anything she'd be interested in but she insisted that what she wanted was a job. She knew that tongues would wag over this, but she stood firm with a new set of priorities. She endured the negative feedback and simply started over in her career without looking back.
2. She wanted to give up on her career
When her daughter was a baby, Mika had a terrible accident. She took a tumble down the stairs. Her daughter sustained a broken leg in the incident. It was at this point that she wanted to quit her job and stay home to be a full time mother. Her husband wouldn't allow her to do that. Instead he told her that she had to honor her commitment to be a working mom so she hesitantly returned to work.
3. Mika believes women should have children early in life
While this goes against the majority of advice given to young women, Mika thinks that it's a better idea to start having children when you're in your early 20s versus waiting until your career is established. She knows that it is possible to have a career and family at the same time. Yes, there will be financial and emotional costs, but if this is what a woman wants, she can have it and she should go for it.
4. Brzezinski was willing to take a step down in her career
Mika actually ended up taking a freelance job a year after she was fired from CBS. Her new position with Joe Scarborough at MSNBC was definitely a step down but after being out of work for an extended period, Mika was very happy to be employed again. At the age of 40, she realized that she had to start somewhere. She enjoys working but has learned that some of the most prestigious positions also come with a high personal cost.
5. Social Media secured Mika's job as co-host
Brzezinski is a woman who has a mind of her own. She doesn't grovel or mindlessly do what she's told. Her refusal to lead the newscast with Paris Hilton was a moment that was captured and placed on YouTube. Fans loved it and supported her actions with more than three and a half million views. Way to go Mika.