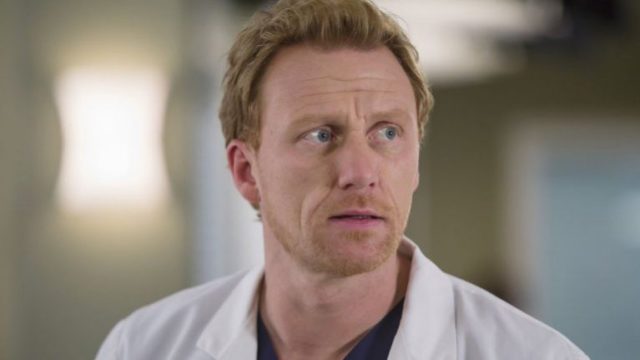 Kevin McKidd is an actor, director, and singer who was born in Moray, Scotland, on August 9, 1973. He began his professional career in 1996 and is probably best-known for playing Owen Hunt in Grey's Anatomy. He was recently at the center of media attention when he announced that he had married Arielle Goldrath. McKidd went on to reveal a further piece of exciting information when he confirmed that they are also expecting their first child together. Here are five more things you probably didn't know about Kevin McKidd.
1. He Has Been Married Before
Kevin McKidd has previously been married and divorced and is already a father. He married Jane Parker in 1999 and the couple had two children together. Their son is called Joseph and their daughter is Iona. The family officially became citizens of the United States in 2015 and McKidd still lives in Los Angeles. They announced their separation in July 2016 and were divorced by December of the same year.
2. He Was an Apprentice Coppersmith
McKidd grew up in Moray in Scotland where he attended Seafield Primary School followed by Elgin Academy. When he first left school, he went to work at the Macallan distillery in Speyside. However, he then decided he wanted to complete an apprenticeship in a trade. Therefore, he went to work with the Lumsden family of coppersmiths. He completed his coppersmith's apprenticeship alongside Alan Lumsden.
3. He Was in 'Trainspotting'
McKidd's film debut was in the 1996 film 'Small Faces'. However, it was not this film that shot him to fame. The movie responsible for that was the 1996 film 'Trainspotting'. In this film, Kevin McKidd portrays Tommy MacKenzie. Others who starred in this movie include Ewan McGregor, Ewan Bremner, Johnny Lee Miller, Robert Carlyle, and Kelly Macdonald. The film, which was directed by Danny Boyle, was a surprise hit. In 2017, the sequel to the film 'T2 Trainspotting' was released. Although McKidd did not officially reprise the role of Tommy Mackenzie, McKidd does appear in the movie as his character is in archive footage used from the first film.
4. He Has Released an Album for Charity
Although he is best-known for his acting career, Kevin McKidd is also a talented singer. He was the instigator of an album called 'The Speyside Sessions'. This is an album of Scottish folk music that was recorded at Hogmanay of 2011/ 2012. In June 2012, the album was released and the profits raised were donated to Save the Children. This is not McKidd's only foray into music as he has performed in musical theatre and light operas during the early years of his career as an entertainer.
5. He Played Lucius Vorenus in 'Rome'
Between 2005 and 2007, Kevin McKidd appeared in 22 episodes of 'Rome' playing the role of Lucius Vorenus. This was a historical drama series that was co-created by Bruno Heller, William J. McDonald, and John Milius. Others who starred in this series included Ray Stevenson, Ciaran Hinds, Kenneth Cranham, Lindsay Duncan, and Tobias Menzies. Other than 'Grey's Anatomy', this was one of McKidd's longest-standing roles in television.