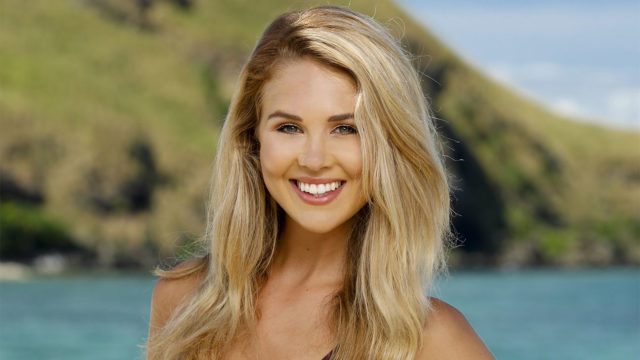 We are just about to enter into a new season of the hit series 'Survivor', in which average joes take part in the ultimate survival game against other contestants to see who can make it under minimal circumstances. The new season is entitled 'Survivor: Ghost Island', and is set to begin filming in Fiji very soon. While we are just starting to get our lineup of contestants ready, we meet one who may just stand out from the rest. This would be 24 year old Libby Vincrk, who has just started her love for the game and for all things 'Survivor'. With the show under toe, any are wondering more about this contestant and what potential she may have in the game ahead. This is where we come in. We are going to count down five things that you should know about Libby Vincek before tuning into to the new season on CBS. So, let's get stared with our countdown.
She Is A Model
Her modeling career has taken up the majority of her lifetime, and has helped her get many gigs and jobs along the way. In fact, she left school early while she was studying at Texas Christian University to pursue a job working as a Disney princess at Disney World Resort in Orlando, Florida. After working with Disney for a few years, she ended up returning to school, but still continues to model today.
Has A YouTube Channel
Yes, Libby Vincek does indeed have her own YouTube channel as well. On her channel, she provides a variety of eating tips and habits, as well as providing fitness advice to those who might be looking for some help in that area.
She Just Started Watching 'Survivor'
That's right. She just started doing her "research" and watching the hit reality series while the casting process for "Ghost Island" was just beginning as well. You would think that by auditioning for 'Survivor' that you would have at least seen the show previously so that you know what you were in for, but that's not really the case for Vincek.
Schooling And Education
Vincek attended a couple of colleges during her educational career. The first was at Blinn College, where she got her Associates degree in Liberal Arts. She then went on to Texas Christian University, where she went to study Film, Television, and Digital Media studies. She just recently graduated from TCU in 2016, after her leave to work as a Disney princess as we mentioned before.
She Is No Stranger To Winning In Competition
Aside from her recent win to get into the 'Survivor: Ghost Island' cast, Libby Vincek has also won other beauty pageants as well. In 2009, she was crowned Miss American Teen Coed Texas, which explains why she has continued modeling since. Although she might just seem like a pretty face who isn't quite as experienced in the world of 'Survivor', only time will tell what potential Libby Vincek has on the show with other contestants as well. 'Survivor: Ghost Island" is set to premiere on February 28th. Tune in to see how Libby Vincek will stand amongst the other contestants who are ready to win 'Survivor".