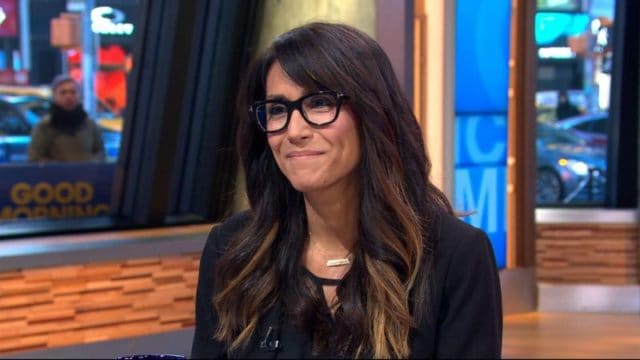 Leeann Tweeden is a model and sports commentator who was born in Manassas, Virginia, on June 13, 1973. She attended Osbourn Park High School until 1991 when she decided to move to Hollywood to pursue a career as a model. It was working as a model that eventually launched her career in television. She is now best-known for her presenting work on television series such as 'The Best Damn Sports Show Period' and 'Poker After Dark'. Here are five more things you didn't know about Leeann Tweeden.
1. She Has Posed Twice in Playboy
Leeann Tweeden has posed in 'Playboy' on two occasions. The first time was in 1996 when she posed for a non-nude fitness model pictorial. She then posed again in December 2011 and this time she posed nude. She was also the cover girl for the March 2007 issue of FHM. This was the final issue of the magazine printed in the United States. Tweeden was in the 1994 Hooters restaurant calendar and once worked for this restaurant chain as a hostess.
2. She is Married with Children
While Tweeden was doing a USO tour, she met her husband Chris Dougherty. He is a retired Air Force pilot from the California Air National Guard. The couple went on to marry in 2010 and live in Los Angeles. They have two children together; a son called Kane and a daughter called Kaia.
3. She Has Made Allegations Against Al Franken
Recently, Leeann Tweeden has made allegations against the United States Senator Al Franken. On November 16, 2017, she made claims that he had forcibly kissed her during a rehearsal while she was on a USO tour in 2010. She made a further claim that while she was asleep, he posed for a photo with his hands on her chest. In response to her allegations, Al Franken has apologized. He claims not to remember rehearsing for the skit but has admitted taking the photo. In his defense, he said it was intended as fun but admits that the incident should never have happened.
4. She is a News Anchor on KABC
One of Leeann Tweeden's current jobs is as the news anchor for the Los Angeles radio show 'McIntyre in the Mornings' which is broadcast on KABC 790 AM from 5 am to 10 am every morning. She has been the news anchor since February 7, 2017. She also currently works on Fox Sports 1's 'UFC Tonight' along with the show's hosts Ariel Helwani and Kenny Florian. Other jobs she has had in television include appearances on 'Hannity' and 'Red Eye w/ Greg Gutfeld'. Furthermore, she has previously worked as a regular fitness model on 'Fitness Beach'.
5. She Supports Education About Autism
Leeann Tweeden is passionate about many causes and supports these in her free time. One issue she is particularly passionate about is raising awareness of autism through education. She does this through her work with Rethinking Autism. This charity uses videos to educate the public about autism to develop a greater understanding from those with this condition. Since 2009, Tweeden has been the public face for Rethinking Autism and their website.
Tell us what's wrong with this post? How could we improve it? :)
Let us improve this post!