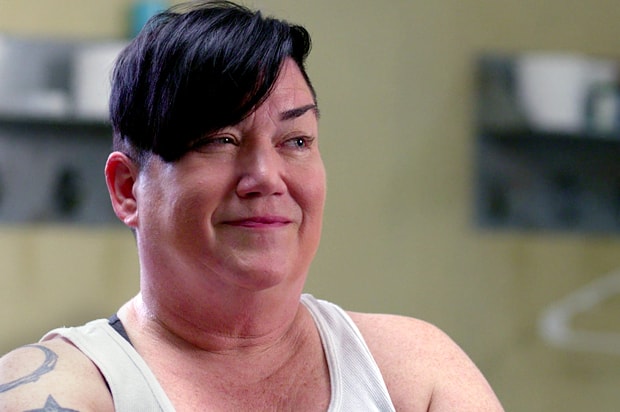 Stars of film and television are looked up to for many reasons besides their talent and performance abilities. Many of these individuals are able to bring society to a more inclusive and accepting place by using their status to highlight values of equality and social justice. One of the most notable actors who has helped society become more accepting is the highly popular Lea DeLaria.
DeLaria is arguably best known for her portrayal of Big Boo on Orange is the New Black. However, she has actually had a very long and successful career in a number of fields. In addition, her personal life is just as interesting as her characters on screen. In order to help fans appreciate the impressive list of accomplishments DeLaria has, here are five of the most interesting facts about the actor.
5. She transformed her body for her health
There is no secret why DeLaria's character on Orange is the New Black is called Big Boo. While she is obviously a larger woman, she has taken amazing steps to maintain her health. After being diagnosed with Type 2 diabetes, she decided to make a change. She eventually lost over 50 lbs. She achieved this incredible feat through medication and dietary changes such as reducing the number of carbs she consumed each day.
4. Lea DeLaria Net Worth
It is no surprise that one of the stars of Orange is the New Black has earned a considerable income. However, DeLaria also benefits from her long and successful career in fields other than acting. In 2017, her net worth is estimated to be roughly $1.5 million. With Orange is the New Black being renewed for a sixth and seventh season, her net worth will certainly continue to rise.
3. She is a highly successful musician
While fans likely recognize DeLaria from her entertaining and moving acting performances, she is also a distinguished musician. Her interest in this field began in her childhood, as she sang with her father who was a jazz pianist when she was only 12. In 2001, she released her own jazz album titled Play it Cool. This album was followed up by Double Standards in 2005. Both albums were met with rave reviews from critics and fans alike.
2. She was not originally supposed to play Big Boo
Fans will be shocked to learn that DeLaria was not supposed to play the iconic Big Boo. She originally auditioned for a part as a prison guard. After her audition, the part of Big Boo was written specifically for her. While it is impressive for an actor to land a part in a high profile production like Orange is the New Black, having the part written just for an actor is simply incredible.
1. She helped bring gay performers into the spotlight
In 1993, DeLaria appeared on Arsenio Hall's show and made history as the first openly gay comedian to appear on a late night show. Since then, she has been an outspoken, proud, and irresistibly charismatic force fighting for equality and acceptance of the LGBT community. Fans of her work will be happy to learn that the same bravado that makes Big Boo such a compelling character is what has allowed DeLaria to become an icon for the gay community.
Conclusion
Lea DeLaria is notable for many reasons. Not only is she one of the stars of a highly popular series, she is also an accomplished musician. However, perhaps her greatest achievement has been helping society become more inclusive. As a notable leader in the LGBT community, DeLaria is a perfect example of how one can use their talents to achieve a larger goal.