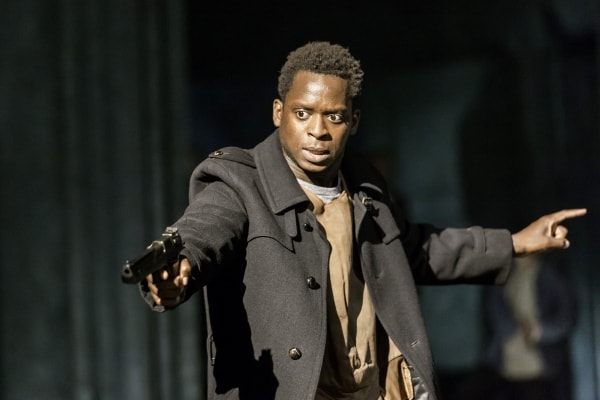 Kobna Holdbrook-Smith is a guy that hasn't come up on a lot of people's radar just yet but already seems like someone that is well on his way to becoming something special. I will be honest enough to say that I'd never heard about him before today and am feeling just a slight built guilty for that since he's been in a couple of things I've seen to date and I haven't noticed him. As a supporting actor he's already won an award during his career and that speaks highly of pretty much anyone in the business since they don't just hand a lot awards out to those that aren't well known. He does have at least a couple of projects coming up that should be interesting enough to check out given the content they'll be dealing with.
It seems fair to say that he could be making an even bigger impact eventually.
5. He'll be starring as Ike Turner in a musical about Tina Turner.
This seems like it would be an incredibly sensitive subject since Ike Turner was the man that made Tina Turner's life a living hell for a good long while. She was the one that finally approved Kobna for the role and if he gets her recommendation that must mean that she thinks he'd do a good job. Some might think that it means he reminds her of Ike a little too much but if that was the case I don't think she'd be going for it.
4. He had a role in the movie Dr. Strange.
He was the physical therapist that worked with Stephen Strange when he injured his hands. It was such a small role that a lot of people probably looked right past him. That's kind of what makes me feel guilty since I don't like looking past anyone. But since I'd never seen him before I can't help but say that the extras in any film are just that, extras.
3. He was also in the Justice League.
He played a detective in this film and obviously didn't have much of a presence here either. There's nothing to say that superhero films won't ever be his thing, but maybe it'd be best to lobby for a more important role once he gets to be a little better known. It couldn't hurt to audition for more important roles that have to do with one or more of the superheroes. And better than that, he's been able to act for the MCU and the DCEU, so he's got the experience.
2. He's been a narrator as well as an actor.
He's narrated at least a couple of books in his time as well which means that he has a decent to pleasant voice and is able to put it to good use. Some actors are able to perform narration as a natural quality, while others have to work at it.
1. He was born in Ghana.
He was born in Ghana but raised in England so his accent is bound to be more English than anything. Like any good actor though he can turn it on and off as he needs to.
I would keep an eye out for this guy, he might be going places.