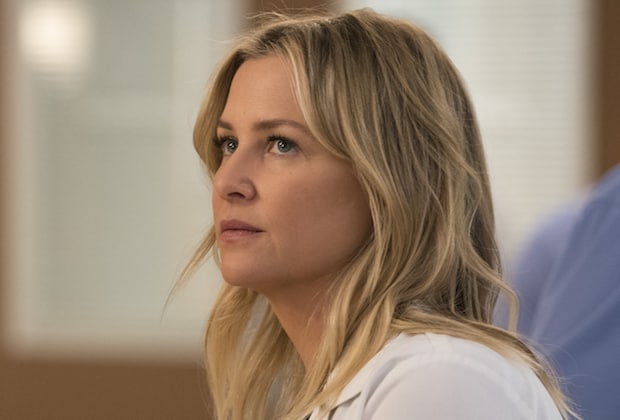 Jessica Capshaw is an American actress who might be best-known for her role as Dr. Arizona Robbins on Grey's Anatomy. Unfortunately, it has been announced that she will be leaving the series, having been on nine seasons of it as a regular member of the cast. Here are five things that you may or may not have known about Jessica Capshaw:
Born in Columbia, MO
Capshaw was born in Columbia, MO, which is one of the most populous cities that can be found in the state. Primarily, the place is famous for being a center of learning, seeing as how it is home to not one, not two, but three separate institutions that offer higher learning to interested individuals. Something that has had an enormous effect on the overall character of Columbia, MO.
Has Famous Parents
Capshaw's mother is Kate Capshaw, who should be best-known to a lot of people as the one who played Willie Scott in one of the Indiana Jones movies. Furthermore, Capshaw's stepfather is Steven Spielberg, who should be known to most people as not just the director behind the Indiana Jones movies but also a number of other well-known movie franchises.
Studied At the RADA
It is interesting to note that while Capshaw has studied at the RADA. For those who are unfamiliar with that name, it is short for the Royal Academy of Dramatic Art, which is one of the most famous schools of its kind that can be found in the whole of England. As a result, it should come as no surprise to learn that there are a number of well-known names that have come from said institution, with examples ranging from Anthony Hopkins to Peter O'Toole.
Played Dorothy Wheeler in Valentine
Over the course of her career, Capshaw has appeared in a number of movies as well as a number of TV shows. One example of her range is Valentine, which was a slasher movie that came out in 2001. Valentine received mixed reviews from the critics, but its numbers at the box office suggests that moviegoers were much more enthusiastic about what it had to offer them. In it, Capshaw played a character named Dorothy Wheeler, who had a major role in ruining the life of the movie's slasher. However, it is interesting to note that the ending of the movie played with the idea of Capshaw's character being the real slasher, though visual clues in the movie suggest that this was not the case.
Leaving Grey's Anatomy
In more recent times, most people might be familiar with Capshaw because of Grey's Anatomy. After all, she was introduced in the fifth season of the series, which met with such a positive reception that she became a regular in the sixth season. With that said, the news has come out that Capshaw is leaving the series along with Sarah Drew, which has been attributed to the creative direction that the series will be taking from this point forward. However, it is possible that this won't be last time that Capshaw and Drew will be playing their characters on Grey's Anatomy. This is because Shonda Rhimes has said that it is difficult for her to let go of her characters, particularly when the characters are supposed to be members of underrepresented communities on the TV screen. As a result, it sounds a lot like she is leaving the door open for both Capshaw and Drew to make future appearances on the series.