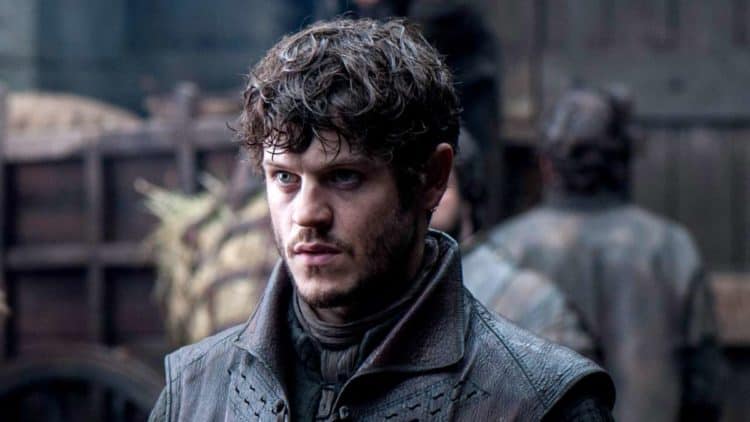 If you're like the legion of GoT fans you've already recognized this young man as one of the most vile characters on the show. As Ramsay Bolton he was an absolute terror, but in real life Iwan is probably one of the nicest guys you could ever meet. This sentiment has been passed on by his friends, costars, and even those he's played with in the various bands he's been a part of since his youth. Despite his otherwise sinister looks Iwan is actually a good guy.
Here are a few other things you might not have known about him.
5. Iwan started acting at age 17.
A lot of actors are getting their start earlier and earlier as the years go by and Iwan is no different really. He got his start acting in drama productions at his school as many a student did. Eventually he attended the London Academy of Music and Dramatic Art where he managed to deepen and refine his skills as both an actor and a musician.
4. Even he was glad that Ramsay Bolton died.
It can't be easy to be one of the most hated individuals on a show, and even Iwan was ready for when Ramsay Bolton finally got his comeuppance. The manner in which he was dispatched was gruesome but impressive and to Iwan it was most fitting. After everything Ramsay had put people through on the show it was a measure of payback that Iwan felt was needed.
3. He's dyslexic.
Too many people seem to think that dyslexia means that an affected individual isn't quite as intelligent as others. But in truth dyslexia means that the individual has trouble reading letters or symbols. There's a general disconnect in the brain that doesn't allow the individual to put meaning to the symbols they see. It's not a lack of intelligence at all, which is fitting because Iwan is actually a very smart guy.
2. At one time he was a wedding singer.
Iwan has been into music since he was 15 years old and has had various engagements with a few bands in his career. You might not believe it but he was actually a wedding singer at one point. Yep, he got dressed up in his best duds and went out to serenade the bride and groom for a while before getting noticed for his acting skills. Can you imagine Ramsay singing to Sansa on their wedding night? Chills.
1. He and Alfie Allen (Theon) are good friends.
Seeing as he tortured Theon in so many different and innovative ways on the show it's a good thing that he and Alfie Allen are actually good friends. It would take someone that knows you to know how to do a torture scene right, at least in theory. You can just imagine the moments that Iwan and Alfie shared on the set trying to get the scenes right and trading lines back and forth as they got into character. If anyone's got to be your tormentor a good friend is about the only one that's really qualified aside from family.
There you go. Iwan is a lot more than just Ramsay Bolton, but it's likely that this is the role he's going to be remembered in for some time. He does actually have a role in the upcoming show, The Inhumans.
Save