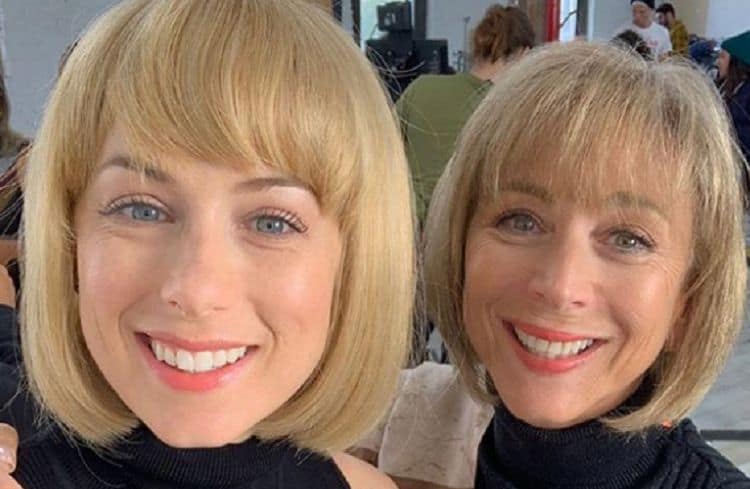 Iliza Shlesinger is an American comedian who rose to prominence when she won the sixth season of Last Comic Standing in 2008. Since that time, she has gone on to appear on web series, TV shows, and other avenues, with the result that it is no exaggeration to say that she is a figure of some note. Currently, some people might have seen Shlesinger's name in the news because of a lawsuit that was launched in December.
Here are five things that you may or may not have known about Iliza Shlesinger:
She Used to Be a Member of ComedySportz
Shlesinger used to be a member of ComedySportz, which is an improv comedy organization that started up in Milwaukee but has since spread to a number of other cities situated throughout the United States and beyond. It is interesting to note that ComedySportz performances are rather competitive in nature, so much so that a competition is held on an annual basis, which happens to serve a number of other useful functions such as training and networking as well. Since Shlesinger came from Dallas, it should come as no surprise to learn that she was a member of ComedySportz Dallas.
She Won So You Think You're Funny
Not a lot of people pay attention to Myspace nowadays, but it is interesting to note that it used to be a rather popular social networking website. When that was still the case, Shlesinger managed to win its So You Think You're Funny contest, which was a lot more meaningful in those times than it would be nowadays. Regardless, the victory provided her career with a boost, as shown by the fact that she was featured on the G4 network as well because of it.
She Won Last Comic Standing
Later, Schlesinger went on to win the sixth season of Last Comic Standing, which was a reality TV show that ran from 2003 to 2015 with a single interval from 2011 to 2013. Shlesinger's victory in 2008 was particularly notable in that she was the first woman to win the competition, which came with a cash prize as well as a special on TV at the time. Unsurprisingly, the competition raised her profile even further.
Hosts Truth & Iliza
At the moment, Shlesinger is hosting a Freeform program called Truth & Iliza, which combines satire with late-night talk. However, this is far from being Shlesinger's sole project, as shown by a number of specials on Netflix as well as a book called Girl Logic that was released in November of 2017.
Being Sued
Recently, Shlesinger's name has popped up in the news because she is being sued. To be exact, she is being sued because the plaintiff is disgruntled because of a benefit for Planned Parenthood that was advertised as being just for women, so much so that he compared it to the injustices that fueled the Civil Rights Movement. For those who are curious, the plaintiff has been involved in a number of lawsuits such as this one, while his lawyer has filed more than 150 lawsuits of a similar nature in the state of California.
Tell us what's wrong with this post? How could we improve it? :)
Let us improve this post!