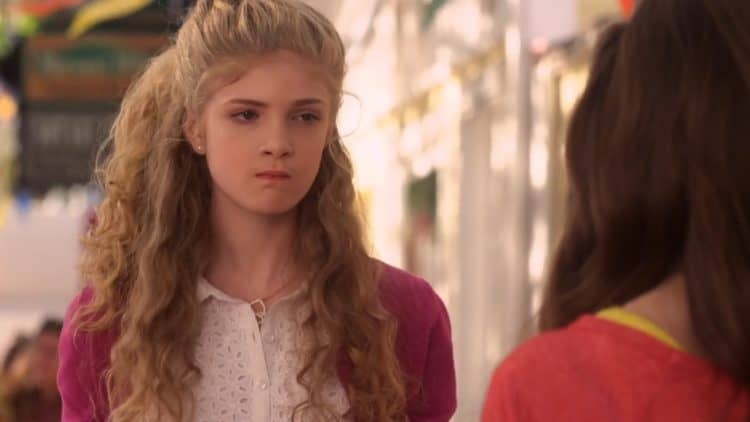 Maybe it's a part of getting older or maybe it's just the fact that there seem to be so many new actors in the industry today but it's getting harder and harder to keep track of the new and rising stars. More likely than not it's the former rather than the latter since new stars and rising stars haven't been a new thing in Hollywood for a long time. But Elena Kampouris is one of the many young folks that is starting to finally come into her own and discover a career that isn't always easy but is very promising if one works hard enough. So far she's managed to secure a few parts that have allowed her to become a rising star that could go somewhere so long as she keeps her eye on the present while planning for the future.
Here are a few things you might not know about her.
5. She made her acting debut in 2012.
Elena had a small guest role in an episode of Gossip Girl, which is a rather popular show but definitely plays to a certain type of crowd that enjoys this kind of program. A lot of actors have started out small and grown into more of a noted personality in the past and there's nothing to suggest that this might not be the case since she's already started to build up her filmography.
4. Her filmography is still not that extensive.
Being just 20 years old at this point and not a breakout child star doesn't hurt her chances of becoming a big name later on in life. She might still be looking for her niche or perhaps deciding just what she wants to do with life, so it's perfectly understandable that she hasn't become as big a star as a few others around her. She's young, there's time.
3. She's starred alongside some famous names already.
Elena has starred in films with Kate Winslet and Josh Brolin, performed in a play featuring Liev Schreiber, and has worked alongside Adam Sandler and Dustin Hoffman. If nothing else working among these greats will have likely allowed her to pick up a few pointers here and there depending upon how well she worked with the actors. It certainly couldn't hurt her chances of future stardom.
2. She has over 42 thousand followers on Instagram.
Instagram is a wonderful and strange thing really since it doesn't seem to take much to get a lot of followers, especially if you're a noted celebrity. Tracking what is going on in a person's life and being interested in every little thing they decide to post however seems a bit creepy and unrealistic. Oh well, if that's the way the world turns now then so be it.
1. Despite her success she has yet to experience a truly breakout role.
So far she's been mostly a supportive character and hasn't really come into her own role yet as a lead or even as an important costar. Eventually she will need to show people that she can carry a show or a film by herself, but at this point she's definitely still better to remain firmly ensconced in the learning process.
Elena Kampouris should be someone that's worth watching.
Save